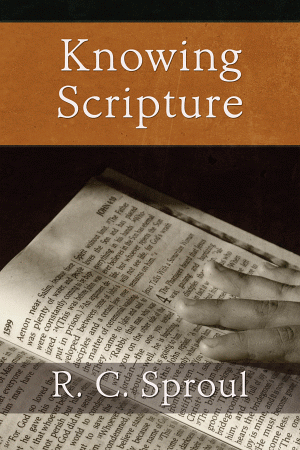 Knowing Scripture
Revised Edition
Highlights
Presents a clear, commonsense approach to studying Scripture
Offers an overview of the science of hermeneutics
Includes eleven practical rules for biblical interpretation
Suggests additional study helps including Bibles, commentaries, Bible dictionaries, word studies and software
Named as the Master's Seminary's 850 Best Books for Biblical Expositors
Product Details
The Bible is the written Word of God, and it is treasured by many. But it is also an ancient book about people and cultures very different than us. Thus, while we know we should read it, many of us have a hard time understanding the Bible.
In this updated edition of Knowing Scripture, R. C. Sproul helps us dig out the meaning of Scripture for ourselves. The author says, "The theme of this book is not how to read the Bible but how to study the Bible." He presents in simple, basic terms a commonsense approach to studying Scripture and gives eleven practical guidelines for biblical interpretation and applying what we learn. With a minimum of technical jargon, Sproul tackles some of the knotty questions regarding differences of interpreting the Bible, including
Discovering the meanings of biblical words
Understanding Hebrew poetry, proverbs and parables
Approaching historical and didactic passages
Being careful with predictive prophecy
Discerning how culture conditions the Bible
Choosing and using Bible translations, commentaries, Bible software and other helps
Knowing Scripture is a basic book for both beginning Bible readers and experienced students of Scripture.
About the Author
R. C. Sproul, theologian, pastor and teacher, is founder of Ligonier Ministries, an international teaching ministry based in Orlando, Florida. He holds doctorate degrees from Free University of Amsterdam and Whitefield Theological Seminary, and is author of more than sixty books, general editor of The Reformation Study Bible and executive editor of Tabletalk magazine. Sproul is senior minister of preaching at Saint Andrew's Chapel and can be heard daily on the radio broadcast Renewing Your Mind.
Endorsements
The Bible excites him and his excitement is infectious.