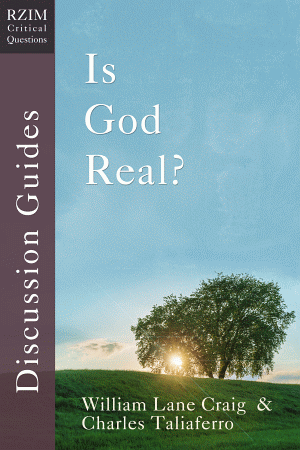 Is God Real?
RZIM Critical Questions Discussion Guide
Highlights
Engaging discussion questions
Clear insights from experts in their fields
Helpful notes for leaders
Product Details
There are some questions you can't avoid, no matter what you believe. The question of God plagues true believers and earnest agnostics alike. Where does God come from? Can God be known? What difference does it make? This Critical Questions Discussion Guide by William Lane Craig and Charles Taliaferro provides a forum for exploring this question in a group or individually. Here are the engaging insights of world-class philosophers and theologians to help you on your way.
The series editor is Ravi Zacharias, a renowned Christian scholar and author, and founder of Ravi Zacharias International Ministries.
About the Authors
William Lane Craig (Ph.D., philosophy, University of Birmingham; D.Theol., systematic theology, University of Munich) is Research Professor of Philosophy at Talbot School of Theology, Biola University, in La Mirada, California. He is also president of the Evangelical Philosophical Society.
Charles Taliaferro is the author of numerous works of philosophy, metaphysics and theology, and a contributor to the Critical Questions series published by Ravi Zacharias International Ministries.