The Message Builder
22 Volumes
Author: Bob Daugherty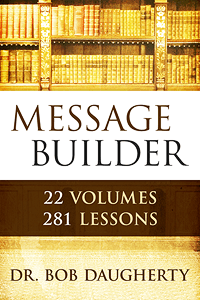 Product Highlights
Product Details
The Message Builder is a massive collection of preaching and teaching materials by Dr. Bob Daugherty. Dr. Daugherty was saved in 1957 and he's been studying, preaching and teaching ever since. The sheer volume of wisdom gathered in The Message Builder is astonishing. Daugherty's work is well-researched and precise. Daugherty holds 3 doctorate degrees and after 5 decades of preaching, he gets right to the point with clear outlines, crisp alliteration and soul-searching questions and answers. Everything Daugherty offers is solidly anchored in God's Word.
The Message Builder provides everything you need to preach expository sermons, or teach Bible lessons on a wide range of Scriptures and topics. The first 3 volumes alone contain a year's worth of sermon material for every Sunday morning, every Sunday night and every Midweek service.
If you appreciate memorable alliteration, you'll love The Message Builder. Dr. Daugherty alliterates nearly everything.
In addition to all the volumes of sermon and lesson material, you'll find a volume titled Principles and Methods of Bible Exposition. In these 7 detailed studies, Dr. Daugherty outlines his own methods and secrets of expository preaching. It's a treasure trove of wisdom and experience.
About the Author
Bob Daugherty was saved at a Baptist church in Dallas, Ga. on July 25, 1957, at the age of twenty three. He accepted the call to the ministry the first Sunday in February 1959. He pastored his first church beginning in August of that same year. He pastored churches in the south east part of the United States for thirty five years before entering the field of full time evangelism.
Brother Daugherty holds a Bachelor of Arts degree from the University of Marietta. A Master of Religious Education from Covington Theological Seminary. A Doctor of Sacred Laws and Letters from Bethany Theological Seminary. A Doctor Of Laws from the Marietta University. He also has a Doctor Of Divinity from Georgia Baptist College and Seminary.
Evangelist Daugherty has conducted Revivals and Bible Conferences in Florida, Alabama, Mississippi, Louisiana, Tennessee, Colorado, Kentucky, Illinois, Indiana, North Carolina, South Carolina, Virginia. West Virginia, Texas, California, Georgia, Mexico, Pourta Rico, Canada, and the Bahamas.
Dr. Daugherty is married to Evelyn Fowler Daugherty (who went home to be with the Lord on Jan. 8, 2010) and they have two children, four grandchildren and seven great grandchildren, all boys. Dr. Bob is a member of Temple Baptist Church in Chattanooga, Tennessee.
Included Products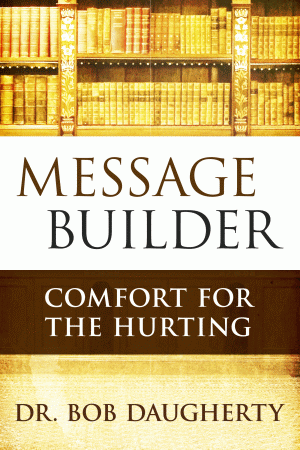 Comfort for the Hurting
: The Message Builder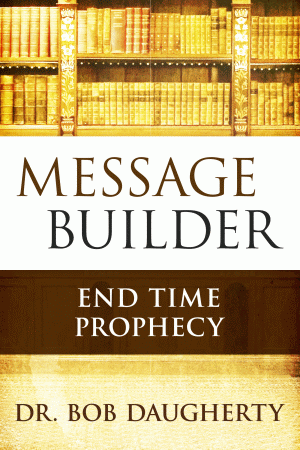 End Time Prophecy
: The Message Builder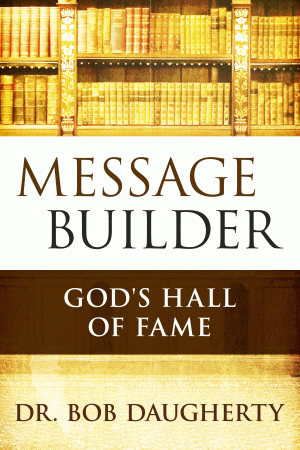 God's Hall of Fame
: The Message Builder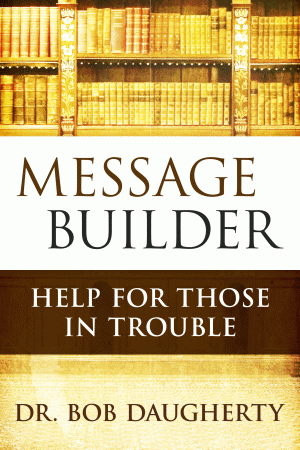 Help for Those in Trouble
: The Message Builder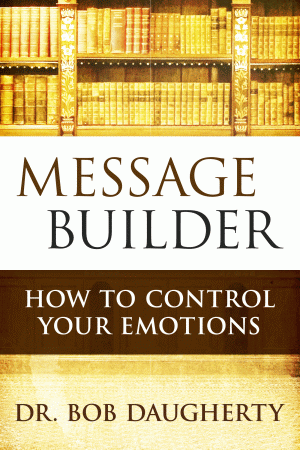 How to Control Your Emotions
: The Message Builder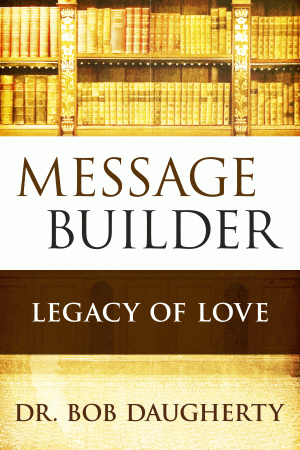 Legacy of Love
: The Message Builder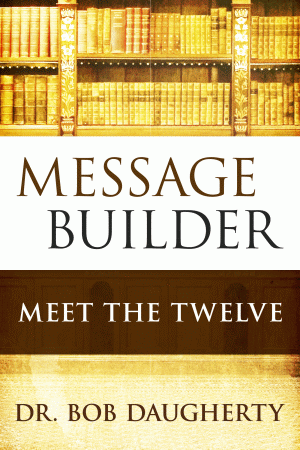 Meet the Twelve
: The Message Builder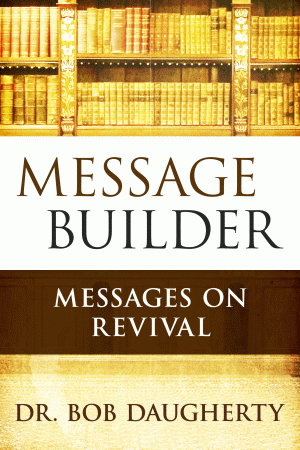 Messages on Revival
: The Message Builder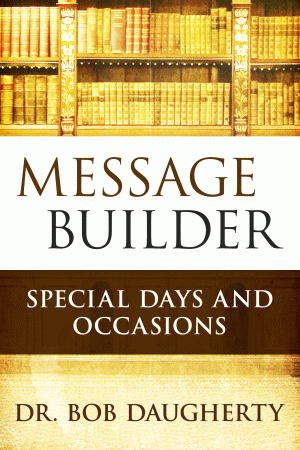 Special Days and Occasions
: The Message Builder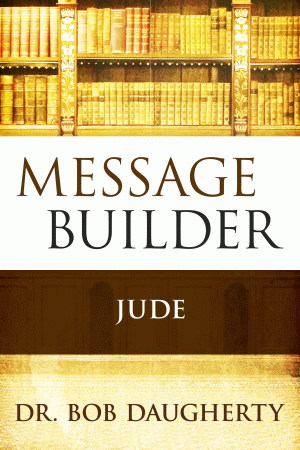 Studies in Jude
: The Message Builder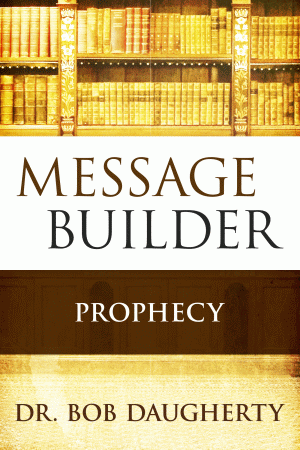 Studies in Prophecy
: The Message Builder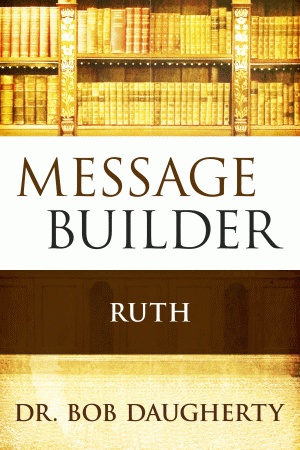 Studies in Ruth
: The Message Builder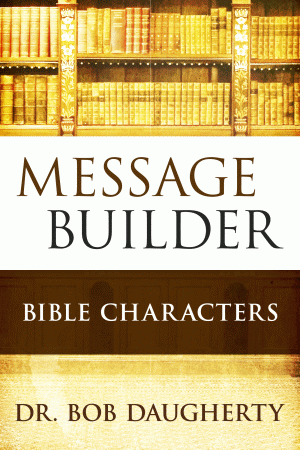 Bible Characters
: The Message Builder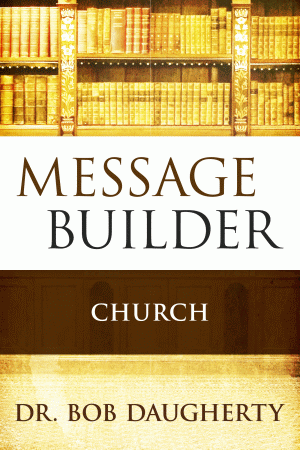 Studies on The Church
: The Message Builder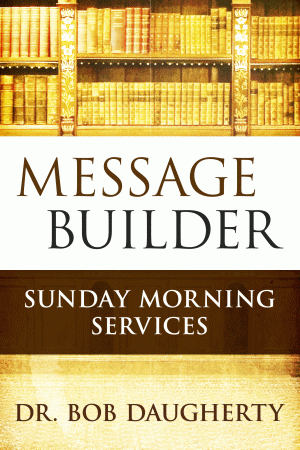 Sunday Morning Services
: The Message Builder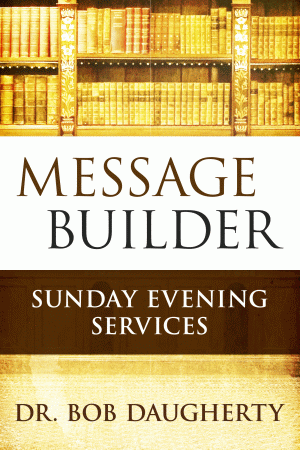 Sunday Evening Services
: The Message Builder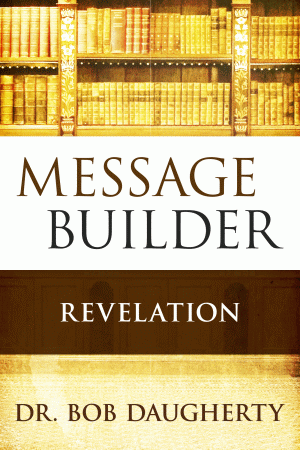 The Book of Revelation
: The Message Builder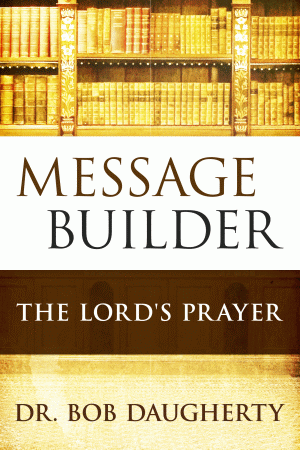 The Lord's Prayer
: The Message Builder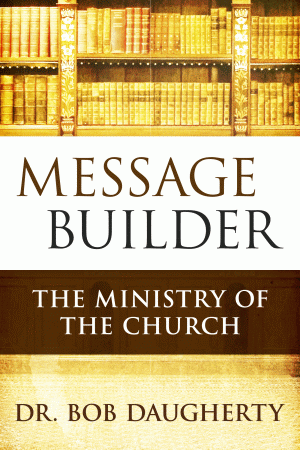 The Ministry of the Church
: The Message Builder
Principles and Methods of Biblical Exposition
: The Message Builder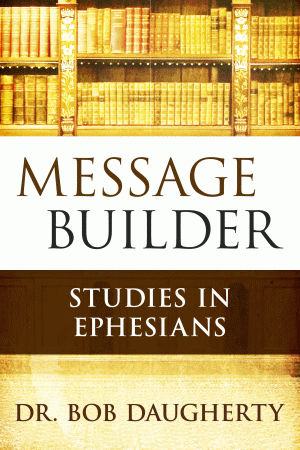 Studies in Ephesians
: The Message Builder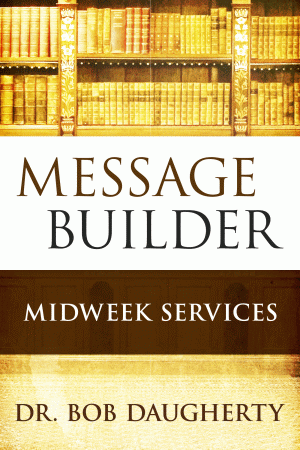 Midweek Services
: The Message Builder