Anger: Aim It In the Right Direction
Anger at God
Author: Joni Eareckson Tada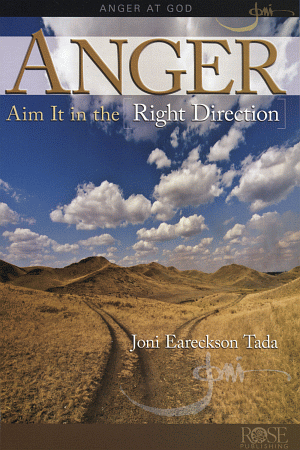 Product Details
The death of a spouse, the betrayal of a friend, and the disability of a child are often so painful that we want to blame God.
We all have times of anger, disappointment, and frustration. But when we aim that anger at God, we end up feeling empty, frustrated, and lost.
Our anger can either destroy us with self-pity, or God can use it to make us joyful. The key is to aim the anger in the right direction. To do this, we need to—
Learn to be transparent before the Lord.
Complain to the Lord in the way that Bible characters did.
Turn despair Godward.
The topics of anger and bitterness are issues that author, Joni Eareckson Tada, can speak to personally: A diving accident in 1967, when she was 17, left her a quadriplegic. She has lived 45 years in a wheelchair and she has experienced her share of ups and downs. "But," she says, "oh, the difference the grace of God has made in my life."
Let Joni tell you her secrets to peace and joy, despite her wheelchair. She has spent decades studying the Word of God. She knows that God does not enjoy seeing your pain and frustration. He has compassion for you and gives you many ways to deal with life so that you can have peace.
She has taken her most important insights on turning anger into joy (not bitterness) and encapsulated them into this 14-page pamphlet. Whether you or a loved one is suffering. This pamphlet will bring you some help to break free from the strangle hold of anger.
In this pamphlet, you will find hope. Joni tells her story of facing the news of being paralyzed the rest of her life. Joni shows you the right way and the wrong way of dealing with anger. She tells how she dealt with the anger and passes her tips onto others.
About the Author
Joni Eareckson Tada offers hope to people struggling with health and emotional challenges. After a 1967 diving accident left Joni Eareckson Tada a spinal cord-injured quadriplegic, she embarked on a lifelong study to make sense of suffering from God's perspective. Joni Eareckson Tada is now an international advocate for individuals with disabilities, and the founder of the non-profit organization, Joni & Friends.
This book also available within the following bundle: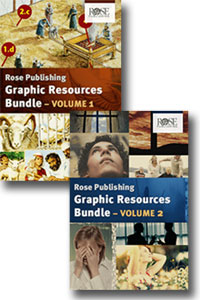 Rose Publishing Graphic Resources Bundle
: Volume 1 & Volume 2
Critical Reviews
When Joni Eareckson Tada writes about hardship, it's real. When she says good can come from suffering, I wanted to know how....I wanted to gain a deeper understanding of the adverse circumstance I'm in. I was surprised that such a small pamphlet could offer such a large portion of hope and courage.
I love how the pamphlets get to the point, saying exactly what I needed to hear in an easy-to-understand way. Plus, they are light weight and can fit in my purse, making them easy to take to the doctors' office or to my chemo appointments. If you know someone fighting a terminal illness or even their family members who need encouragement as well, I highly recommend you check out these pamphlets.
The new pamphlets from Rose Publishing by Joni Eareckson Tada are a treasure for both Pastors and Chaplains. Joni has the ability to answer so many hard asked questions by her experience. Her love of God and her knowledge of His Word linked with her genuine empathy for people that are suffering and questioning God is uncanny.
As one who is going through breast cancer for the second time in a year, Romans 8:28 means a lot, God is going to see me through. On page 6 where Joni writes, "We aren't always responsible for the circumstances in which we find ourselves. However, we are responsible for the way respond to them.", makes me realize others are watching us as we go through our trials.Can I say they see God working in me?
Joni is at once a student and a teacher. She searches for answers, and then ably guides those who are seeking to understand some of the same difficult questions she has asked about suffering, anger, God's sovereignty and prayer. She is candid about her personal struggles, but addresses each of them by providing biblical illustrations of how God is always present and in control. Through her practical counsel, Joni empowers anyone who has endured painful experiences in life to trust and turn toward God.