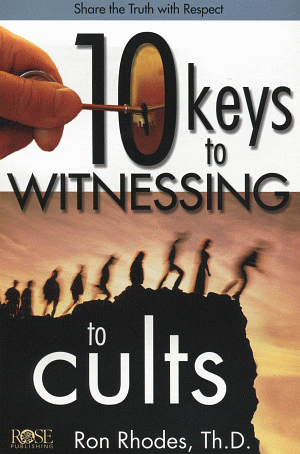 10 Keys to Witnessing to Cults
Share the Truth with Respect
Product Details
Expert author Ron Rhodes helps to dispel believers' feelings of insecurity when confronted with cults. 10 Keys To Witnessing To Cults will prepare you to witness in a loving, respectful and informed way to the cults at your door, your work, or your neighborhood. Tips include spotting common objections cultists are trained to answer, strategic questions to ask, and easy ways to demonstrate Jesus' deity, plus much more.
About the Authors
Ron Rhodes, ThD, is the president of Reasoning from the Scriptures Ministries.
Christy Darlington is the president of Witnesses for Jesus, Inc.