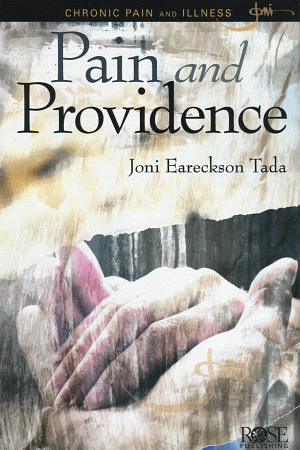 Pain and Providence
Chronic Pain and Illness
Product Details
"Human Pain wears a thousand guises," says Joni Eareckson Tada. If you experience chronic pain, you are not alone! 15-30% of people say they experience chronic pain daily. The Bible is not silent on God's people enduring pain. Dozens of passages in the Bible are written by biblical figures like David and Paul crying out to God.
The Bible teaches that:
Prayer is a powerful tool
How to break free from chronic pain
God is sovereign in your life and your circumstances
About the Author
Joni Eareckson Tada offers hope to people struggling with health and emotional challenges. After a 1967 diving accident left Joni Eareckson Tada a spinal cord-injured quadriplegic, she embarked on a lifelong study to make sense of suffering from God's perspective. Joni Eareckson Tada is now an international advocate for individuals with disabilities, and the founder of the non-profit organization, Joni & Friends.
Endorsements
When Joni Eareckson Tada writes about hardship, it's real. When she says good can come from suffering, I wanted to know how....I wanted to gain a deeper understanding of the adverse circumstance I'm in. I was surprised that such a small pamphlet could offer such a large portion of hope and courage.