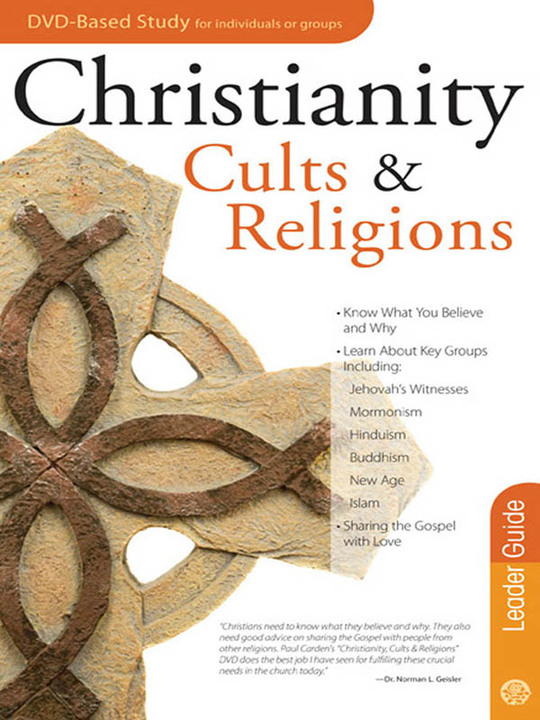 Christianity, Cults and Religions Leader's Guide
This title works with the following Wordsearch products
Desktop
Product Details
Teach about cults and religions without being an expert.
This is a Leader Guide for small groups that wish to know more about the differences between various religions and cult groups, from a Christian perspective. It can be used by itself, but is most effective when used with the participant guide.
About the Editor
Paul Carden is a longtime specialist in the field of cults and new religions around the world. He is Executive Director of the Centers for Apologetics Research (CFAR), and general editor of Christianity, Cults and Religions. He is former co-host of the nationwide "Bible Answer Man" radio program. Paul has devoted nearly 30 years of his life to cult-related research and outreach in Latin America, Africa, eastern Europe, and the former Soviet Union. In 1980, Paul joined the Christian Research Institute (CRI) under its founder, Walter Martin. For six of his fifteen years at CRI Paul served as a missionary in Sao Paulo, Brazil, and for six years he co-hosted the live, nationwide "Bible Answer Man" radio broadcast alongside Ron Rhodes, Robert M. Bowman, Jr., Kenneth Samples, and other noted apologists. During his time at CRI he was also the ministry's director of international outreach and a senior editor of the Christian Research Journal (1989-1995).
Endorsements
Christians need to know what they believe and why. They also need good advice on sharing the Gospel with people from other religions. Paul Carden's "Christianity, Cults and Religions" does the best job I have seen for fulfilling these crucial needs in the church today.