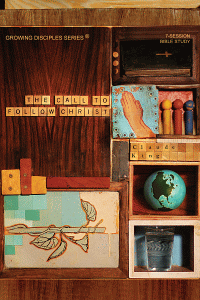 Growing Disciples: The Call to Follow Christ
6 Disciplines for New & Growing Believers
Product Details
The Growing Disciples Series is designed to help you disciple believers with a deliberate and highly-focused method. Using this series in Wordsearch will make your lessons even more relevant and personal. Ideal for small groups or Sunday school, you will guide students through a fully-developed understanding of the basic aspects of Christian faith. Together you can explore the Scriptures on important disciplines such as Bible reading, prayer, ministry to and fellowship with other believers, and evangelism.
The Call to Follow Christ contains 7 weekly lessons. It includes a Leader's Guide, Discipleship Helps, and Scripture-Memory Cards that can be printed and passed out.
For example, this 7-week study is organized like this:
Week 1 - Introducing The Call to Follow Christ
Week 2 - Abide in Christ
Week 3 - Live in the Word
Week 4 - Pray in Faith
Week 5 - Fellowship with Believers
Week 6 - Witness to the World
Week 7 - Minister to Others
Each lesson breaks the week into 5 days, offering 5 specific actions for you to apply each day. For example, in The Call to Follow Christ, your focus for each weekday would be:
Day 1: Chosen by Christ and Called
Day 2: Called to Follow
Day 3: Three Requirements for Following
Day 4: Christ-Centered Following
Day 5: Introducing Six Disciplines
Take students through this volume and you'll be amazed by their levels of spiritual maturity.
Check out a sample of this volume by clicking on the yellow "Sample" button under the book cover on this page.
About the Author
Claude King
is editor-in-chief for updated resources at LifeWay Christian Resources. He holds degrees from Belmont College and New Orleans Baptist Theological Seminary and is the the co-author of
Experiencing God
.