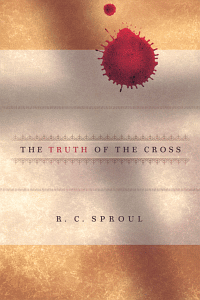 The Truth of the Cross
This title works with the following Wordsearch products
Desktop
Product Details
In this book, Dr. R.C. Sproul surveys the great work accomplished by Jesus Christ through His crucifixion — the redemption of God's people. Dr. Sproul considers the atonement from numerous angles and shows conclusively that the cross was absolutely necessary if anyone was to be saved.
Opening the Scriptures, Dr. Sproul shows that God Himself provided salvation by sending Jesus Christ to die on the cross, and the cross was always God's intended method by which to bring salvation. The Truth of the Cross is an uncompromising reminder that the atonement of Christ is an absolutely essential doctrine of the Christian faith, one that should be studied and understood by all believers.
About the Author
R. C. Sproul (Drs, Free University of Amsterdam) serves as senior minister of preaching and teaching at Saint Andrew's Chapel in Sanford, Florida, and is the founder and president of Ligonier Ministries. He has taught at numerous colleges and seminaries, has written over seventy books, and is featured daily on Renewing Your Mind, an international radio broadcast.
Endorsements
The Truth of the Cross is the best book on the cross I have read. It is a 'must' for every church library and a book that I will give away many times to friends. This is so because it is sober (i.e., it contains historically informed reflections on salient biblical texts), sensible (i.e., it is well-argued), simple (i.e., it holds the reader's attention through grabbing illustrations and even a seventh-grader can get its substance), and spiritual (i.e., it comes from a heart set ablaze by the Spirit).