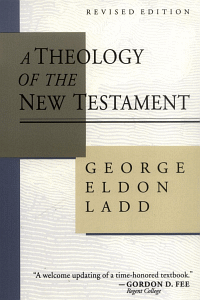 A Theology of the New Testament
Product Details
Ladd's magisterial work on New Testament theology has well served thousands of seminary students since its publication in 1974. Enhanced and updated here by Donald A Hagner, this comprehensive, standard evangelical text now features augmented bibliographies and two completely new chapters on subjects that Ladd himself wanted to treat in a revised edition--the theology of each of the Synoptic Evangelists and the issue of unity and diversity in the New Testament—written, respectively, by R. T. France and David Wenham.
About the Editors
George Eldon Ladd (1911-1982) was professor of New Testament exegesis and theology at Fuller Theological Seminary, Pasadena, California. His many other books include The New Testament and Criticism, The Gospel of the Kingdom, and A Commentary on the Revelation of John.
Donald A. Hagner is the George Eldon Ladd professor of New Testament at Fuller Theological Seminary.
R.T. France is a former principal of Wycliffe, Oxford.
David Wenham is lecturer in New Testament at Wycliffe Hall, Oxford
Endorsements
A welcome updating of a time-honored textbook.
As in the past, this work will continue to be a model of New Testament theology. . . An excellent work improved.
It would be hard to find a better way of introducing students to New Testament theology than by baptizing them in this time-tested standard by Ladd. Later efforts by others have not replaced it.
This thoughtful revision not only maintains the spirit of Ladd's earlier work but also advanced its usefulness... An important textbook refitted for the next generation of students who are both concerned with critical engagement with the New Testament message and committed to the continuing authority of Scripture for the church.
I am delighted to see this new edition of Ladd's Theology of the New Testament. . . The legacy of Ladd deserves to be perpetuated in this fashion, and I heartily endorse this new edition.