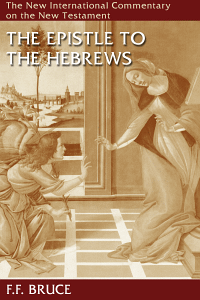 Product Details
About the New International Commentary
The New International Commentary combines readability with expert scholarship, and is highly regarded by theologians, preachers, and Bible students. The volumes in this commentary bridge the gap between today's world and that of Bible times.
Each commentary opens with an introduction to the biblical book and examines its background, authorship, date, purpose, structure, and theology. The authors, who are world-renowned biblical authorities, provide their own translation from the original language to form the basis of the commentary proper. Verse-by-verse comments nicely balance in-depth discussions of technical matters. What follows is a scholarly explanation of the text and its implications for today's application.
The original Hebrew and Greek texts are carefully studied, and critical comments are footnoted. Plus, all grammatical, textual, and historical details are appended. The commentary proper incorporates this information in a way that aids your understanding of the text.
The contributors to the New International Commentary aim to help you understand God's word as clearly as possible.
About Hebrews
This commentary by Gareth Lee Cockerill offers fresh insight into the Epistle to the Hebrews, a well-constructed sermon that encourages its hearers to persevere despite persecution and hardships in light of Christ's unique sufficiency as Savior. Cockerill analyzes the book's rhetorical, chiastic shape and interprets each passage in light of this overarching structure. He also offers a new analysis of the epistle's use of the Old Testament -- continuity and fulfillment rather than continuity and discontinuity -- and shows how this consistent usage is relevant for contemporary biblical interpretation. Written in a clear, engaging, and accessible style, this commentary will benefit pastors, laypeople, students, and scholars alike.
About the Author
Gareth Lee Cockerill is professor of New Testament and biblical theology at Wesley Biblical Seminary, Jackson, Mississippi.
Check out a sample of this commentary by clicking on the yellow "Sample" button under the book cover on this page.
Endorsements
We are living in an age of incredibly good evangelical commentaries. Gary Cockerill's Hebrews is among the best, a first-rate work that is both readable and very deep. The centrality of rhetorical analysis and structural concerns adds a lot to the value of this work, and his insights about the use of the Old Testament in understanding the book's message are extremely helpful. . . . Readers will gain a fine understanding of this incredibly important epistle and its place in the life of the church.