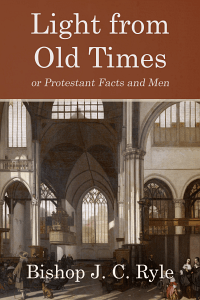 Light from Old Times
With an Introduction for Our Own Days
Product Details
Light from Old Times is partly historical and partly biographical. It's about facts and men. In the historical part of the book, Ryle accounts three remarkable events in the history of the Reformed Church of England. Queen Mary, known otherwise as "Bloody Mary," and her efforts to destroy the Reformation; Archbishop Laud's efforts to unprotestantize the Church of England; James the Second's attack on Protestantism; all of these events changed the course of English history.
Ryle also illuminates the lives of 11 remarkable men in his biographical papers, including Wycliffe, Laud, and English Reformers. Following these men, Ryle uncovers the truth and doctrines to guide us to the true gospel.
Check out a sample by clicking on the Sample button.