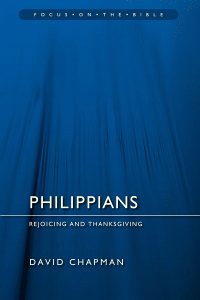 Focus on the Bible: Philippians
Rejoicing and Thanksgiving
This title works with the following Wordsearch products
Desktop
Highlights
Highly focused introduction
Focused applications
Probing questions and recommendations to advance your studies further
Product Details
The Focus on the Bible Commentaries are ideal for preachinng, teaching, and personal Bible study. The chapter-by-chapter commentary exposition will help you discover the culture and the audience of the passage, the biblical author's intentions, and how to apply the text to your life today. These commentaries waste no words in distilling Bible truths and drilling down to the essential lessons that each verse offers.
The book of Philippians is the best place in the Bible to go to find the autobiography and theology of the Apostle Paul. Written while he was in prison in Rome, he still has deeply-rooted joy in Christ. He is content whether in need or in plenty, and even facing great suffering and persecution doesn't change that. His life exemplifies what it means to live a Christ-like life full of devotion and joy.
This commentary unpacks Philippians, showing us Paul's focus on Christ, and how he has pastoral concern for the people at Philippi. It also provides personal reflection question to help apply this message to our lives.
This fresh commentary really does what it promises - it helps you to FOCUS on Philippians.This focused approach is very helpful, inspiring, and ideal for sermon and lesson preparation.
Check out a sample of this book by clicking on the yellow "Sample" button under the book cover on this page.
About the Author
David Chapman is Associate Professor of New Testament and Archaeology at Covenant Theological Seminary in St Louis, Missouri. His interests include running and hiking.
Endorsements
David Chapman's Philippians commentary represents the finest scholarship directed by a pastoral heart well in tune with both the struggles the apostle consistently faced and also the Gospel joy he ceaselessly embraced.