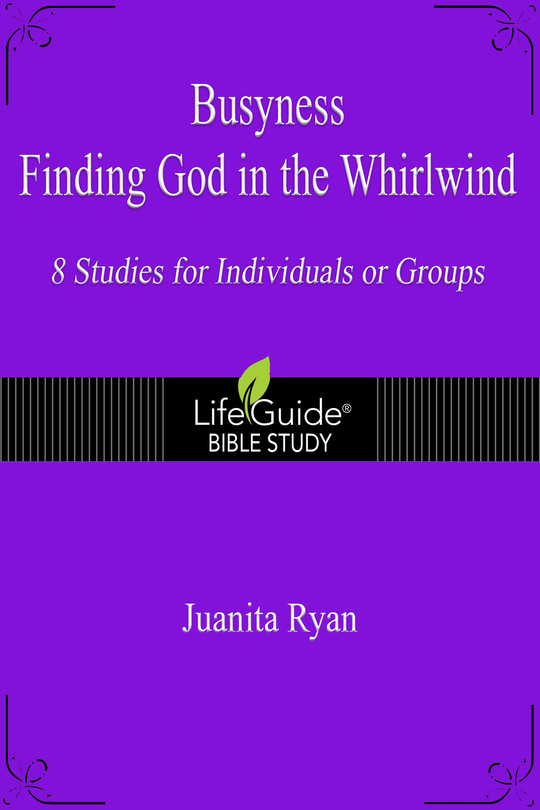 LifeGuide - Busyness: Finding God in the Whirlwind
8 Studies for Individuals or Groups
Product Details
"How have you been?" a friend asks. "Busy," we say.

Much of our busyness is necessary to our survival or to the wellbeing of others and ourselves. In the whirlwind of our lives, however, it may seem impossible to focus beyond the noise of daily demands. We long for a greater awareness of God with us. This LifeGuide study explores ways of conversing with God in the midst of things, so we can see our day's work as the joyful service of kneeling before Jesus.

About the Author:

Juanita Ryan is a clinical nurse specialist with an MSN in psychiatric mental health nursing. She has taught mental health nursing at Bethel University, Rio Hondo Community College and Biola University. She is currently a therapist in private practice at Brea Family Counseling Center in Brea, California. She is the coauthor of The Twelve Steps: A Spiritual Kindergarten and the author or coauthor of over thirty InterVarsity Press Bible studies.