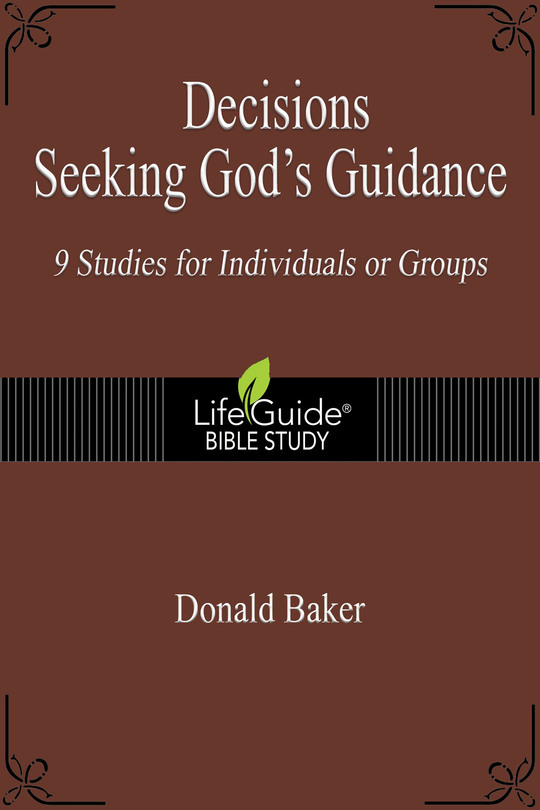 LifeGuide - Decisions: Seeking God's Guidance
9 Studies for Individuals or Groups
Product Details
Do you sometimes wish that the Bible could make your decisions for you?

Donald Baker is familiar with this desire. He writes, "God has given me free will, and while I appreciate his confidence in my ability to choose, there are times when I wish that he would make the decisions for me."

The Bible won't give you a direct answer to each choice--or dilemma--you face. But the Bible will teach you how to make decisions wisely, confidently and in harmony with God's will. These studies introduce you to the Bible's lessons on decision-making--and show you how to apply what you learn to your own decisions, big and small.

This LifeGuide Bible Study in IVP's revised format features questions for starting group discussions and for meeting God in personal reflection, as well as a new "Now or Later" section following each session to help you act on what you learn.

About the Author:

Donald Baker is pastor of First Reformed Church of Doon, Iowa, and Bethel Reformed Church of Lester, Iowa. He formerly served as a staff member with InterVarsity Christian Fellowship.