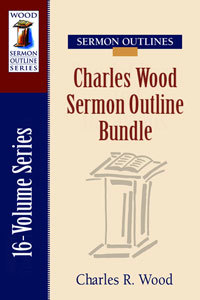 Charles Wood Sermon Outline Bundle
This title works with the following Wordsearch products
Desktop
Highlights
490 pulpit-tested sermon outlines from an experienced preacher
Covers a wide range of Bible passages, characters, and topics
Product Details
The Charles R. Wood Sermon Outlines provide a head start for preachers and teachers creating sermons and Bible lessons. This bundle includes 16 volumes containing 490 pulpit-tested sermon outlines.
Charles Wood has spent a lifetime ministering to others, and you'll appreciate his wisdom and experience. In this collection Wood covers a wide range of Bible passages, characters, and topics.
Each volume is organized by topics, themes, and concerns that often require attention when preaching and teaching. The outlines are crisp, and the wisdom comes from over 40 years of expository preaching. You'll appreciate his diligent research on Bible passages or topics that you have faced in your studying.
You'll be inspired by Wood's outlines, and you can see how easy it will be to use these are a framework for your own personalized lessons and sermons.
Check out a sample of the Charles Wood Sermon Outlines by clicking on the yellow "Sample" button under the book cover on this page.
About the Author
Charles Robert Wood is a graduate of Grand Rapids Baptist Theological Seminary and has pastored churches in Michigan and Indiana. His numerous articles have appeared in a variety of Christian periodicals and publications.
Products Included In This Bundle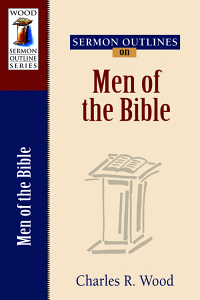 Sermon Outlines on Men of the Bible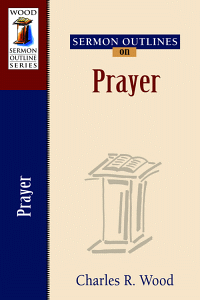 Sermon Outlines on Prayer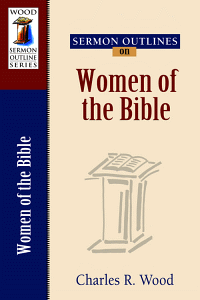 Sermon Outlines on Women of the Bible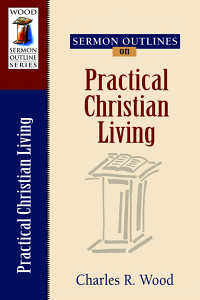 Sermon Outlines on Practical Christian Living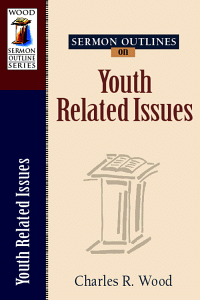 Sermon Outlines on Youth Related Issues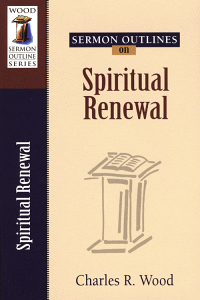 Sermon Outlines on Spiritual Renewal
Sermon Outlines on on The Names and Character of God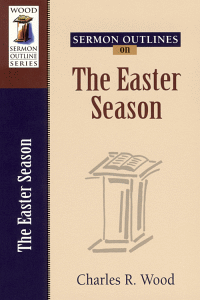 Sermon Outlines on The Easter Season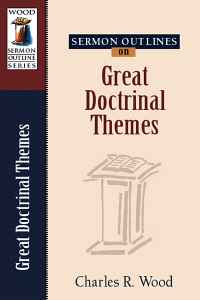 Sermon Outlines on Great Doctrinal Themes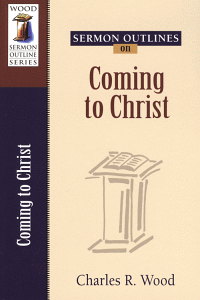 Sermon Outlines on Coming to Christ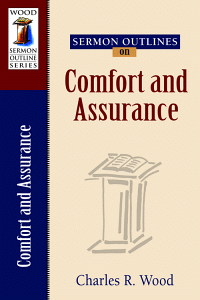 Sermon Outlines on Comfort and Assurance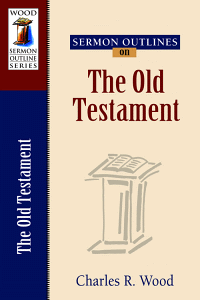 Sermon Outlines on The Old Testament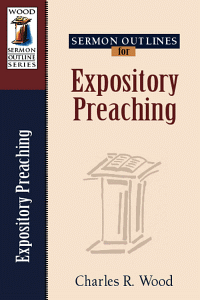 Sermon Outlines on Expository Preaching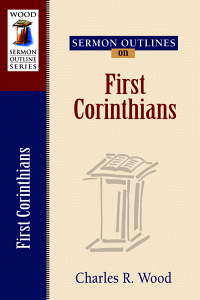 Sermon Outlines on First Corinthians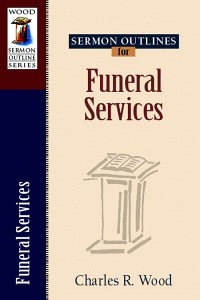 Sermon Outlines for Funeral Services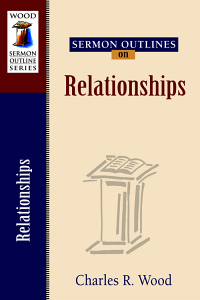 Sermon Outlines on Relationships