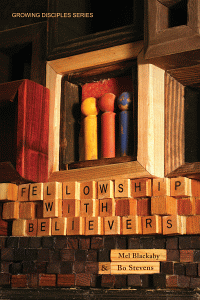 Growing Disciples: Fellowship with Believers
Product Details
The Growing Disciples Series is designed to help you disciple believers with a deliberate and highly-focused method. Using this series in Wordsearch will make your lessons even more relevant and personal. Ideal for small groups or Sunday school, you will guide students through a fully-developed understanding of the basic aspects of Christian faith. Together you can explore the Scriptures on important disciplines such as Bible reading, prayer, ministry to and fellowship with other believers, and evangelism.
Fellowship with Believers helps new believers understand the nature of the church as a whole and how it functions as the body of Christ. It contains 6 weekly lessons. It includes a Leader's Guide, Discipleship Helps, and Scripture-Memory Cards that can be printed and passed out.
For example, this 6-week study is organized like this:
Week 1 - Born into the Family of God
Week 2 - The Covenant
Week 3 - The Body of Christ
Week 4 - Koinonia: God's Love Expressed/li>
Week 5 - Loving One Another
Week 6 - Bearing One Another's Burdens
Each lesson breaks the week into 5 days, offering 5 specific actions for you to apply each day. For example, in Fellowship with Believers, your focus for each weekday would be:
Day 1: The Joy of New Birth
Day 2: Chosen by God/li>
Day 3: Children Need God's Family
Day 4: Children Mature in God's Family
Day 5: Personal but Not Private
Take students through this volume and you'll be amazed by their levels of spiritual maturity.
Check out a sample of this volume by clicking on the yellow "Sample" button under the book cover on this page.
About the Author
Written by Mel Blackaby and Bo Stevens.