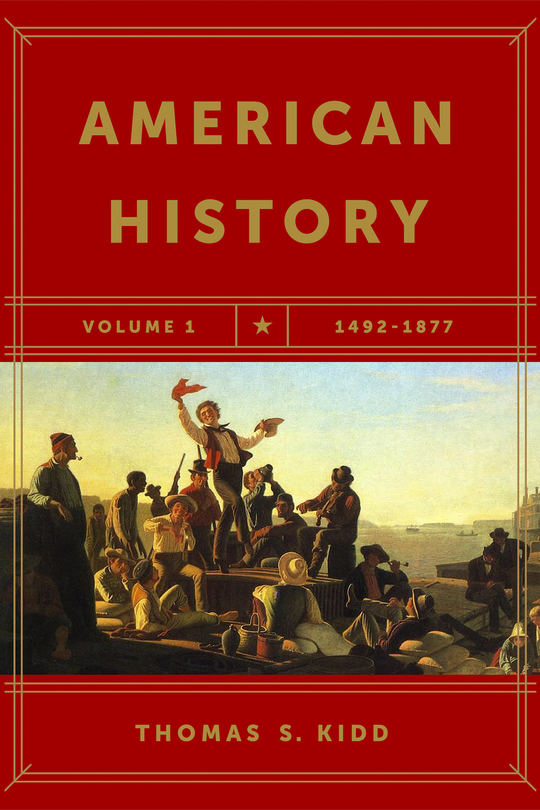 American History, Volume 1
1492–1877
Product Details
American History volume 1 surveys the broad sweep of American history from the first Native American societies to the end of the Reconstruction period, following the Civil War. Drawing on a deep range of research and years of classroom teaching experience, Thomas S. Kidd offers students an engaging overview of the first half of American history. The volume features illuminating stories of people from well-known presidents and generals, to lesser-known men and women who struggled under slavery and other forms of oppression to make their place in American life. The role of Christianity in America is central in this book. Americans' faith sometimes inspired awakenings and the search for an equitable society, but at other times it justified violence and inequality. Students will come away from American History volume 1 better prepared to grapple with the challenges presented by the history of America's founding, the problem of slavery, and our nation's political tradition.

About the Author:

Thomas S. Kidd is the associate director of the Institute for Studies of Religion, and distinguished professor of history at Baylor University.
Endorsements
This clear and even-handed account cuts against the banality we find in most history textbooks today.
There has long been a need for a survey textbook that gives balanced attention to the important role of Christianity in American history. Thomas Kidd's American History admirably meets that need and much more.