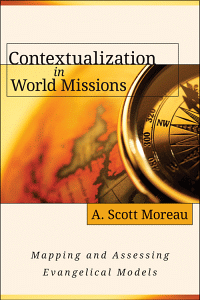 Contextualization in World Missions
Mapping and Assessing Evangelical Models
Highlights
This product only works on the iPad, Android & myWSB apps. It will NOT download into your desktop program.
Product Details
Please note: This product only works on the iPad, Android & myWSB apps. It will NOT download into your desktop program.
If you are a student purchasing this books for myWSB, please read the following steps you will have to take to be able to use your book:
Go to www.mywsb.com
In the center of the screen, click on the "New User? Register Here!" button. If you already have an account, then sign in and then skip to step 4.
Fill out the fields with your information to complete the initial registration
After the registration is done, click on "My Account" in the upper right part of the screen
Look for the tab on the far right that says "Linked ID's" and then click on it
This should bring up a page that says "Wordsearch Bible Not Linked"
Go ahead and click on the "Link" button on the right of the screen
Use the e-mail address and password combination that you used on wordsearchbible.com
Then click on the "Link My Account" button
It will spin for a little while to load the linked ID
Once that pop up box disappears, click on "Library" in the left toolbar
the Wordsearch resources will now show in your library list
Contextualization is the art of translating ideas into a particular situation, place or culture. It is fundamental to communication, which makes contextualization essential in missions. This textbook pulls together and maps the variety of evangelical approaches to contextualization. Introductory classes on contextualization and missionary preparation institutes will appreciate this valuable textbook.
In section one, Moreau explores foundations that make it possible to see the variety of evangelical models more clearly. He looks at the ways evangelical models have been characterized in the literature, and he highlights the main concerns of evangelicals in their contextualizing efforts. Moreau explains several guiding ideas and analytic tools that show how evangelicals "lean into" contextualization.
In section two, Moreau describes how evangelical models of contextualization can be split into six primary categories based on the role the initiator: facilitator, guide, herald, pathfinder, prophet and restorer. For each initiator role, Moreau explains the role, portrays one or more models from the category, and presents selected contextual practices that evangelicals use which fit the category. This arrangement makes categorization easier than other options and does not frame the models in ways that bias their evaluation.
Contextualization in Missions will guide mission-minded to an informed plan for spreading the gospel effectively. While written with a theoretical perspective, Contextualization in Missions also provides real-world examples to provoke both thought and action.
About the Author
A. Scott Moreau spent fourteen years on staff with Campus Crusade for Christ (CCC), ten years in Africa. He directed a regional team of CCC staff in Swaziland and taught general science in a Swazi public high school for two years. After graduate work at Trinity Evangelical Divinity School he taught at Nairobi International School of Theology for over seven years. Dr. Moreau returned to the United States in 1991 to accept a position at Wheaton College, currently teaching in the Missions and Intercultural Studies Department.