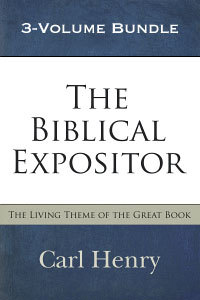 The Biblical Expositor
3 Volumes
Product Details
Covering all 66 books of the Bible, The Biblical Expositor, also known as The Living Theme of the Great Book, will serve you as a commentary, Bible outline, Bible survey, and inspiration for preaching and teaching.
The name of the editor, Carl Henry, may sound familiar. With the urging and support of Billy Graham, Henry (a respected theologian) began publishing Christianity Today Magazine in 1956, and was editor-in-chief for 12 years. In the 1960s, Henry became the editor of The Biblical Expositor. Henry assembled a team of scholarly experts from around the world who were eager to lend their expertise to this project. Their specialities covered a wide range: they were theologians, linguists,pulpit orators, archaeologists, historians, and evangelists.
Each book of the Bible is thoroughly covered, opening with a concise outline of the chapters, followed by an introduction that highlights the key lessons and truths found in each book. What follows is a passage-by-passage review of every story, doctrine, song, and prophecy. The authors rephrase the events in an easy to read format, pointing out the importance of each lesson and how it applies to our own time and culture.
You'll also find several interesting and informative essays in this work, including: The Living Word of God, An Introduction to the Old Testament, The Five Books of Moses, The Poetical Books, Between the Testaments, and others.
Check out a sample of this set by clicking on the yellow "Sample" button under the book cover on this page.
About the Editor:
Carl F. H. Henry was a respected theologian and the first editor of Christianity Today. After finishing his bachelor's and master's degrees from Wheaton College, he completed his doctoral studies at Northern Baptist Theological Seminary and later at Boston University. He then became a professor of theology and philosophy of religion at Northern Baptist Seminary before joining Christianity Today. After leaving the magazine and a year of studies at Cambridge University, Henry went back to teaching as a professor of theology at Eastern Baptist Seminary and visiting professor at Trinity Evangelical Divinity School.
Products Included In This Bundle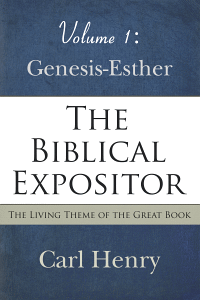 The Biblical Expositor: Volume 1: Genesis-Esther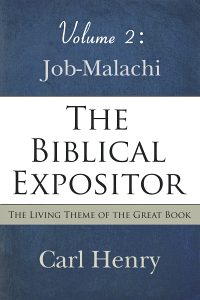 The Biblical Expositor: Volume 2: Job-Malachi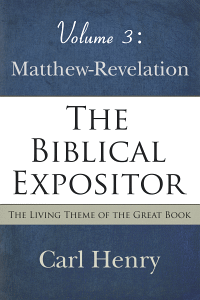 The Biblical Expositor: Volume 3: Matthew-Revelation