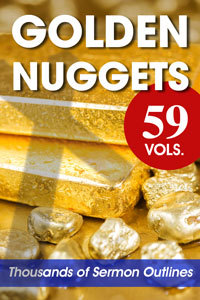 Golden Nuggets 59-Volume Bundle
Thousands of Sermon Outlines
Highlights
Thousands of sermon outlines accessible by topic, Scripture text, and author
Many are 7-point alliterated sermon outlines
Fully revised and updated
Product Details
This 59-volume bundle is an astonishing collection of excellent sermon outlines gathered by Maze Jackson. Compiled from The Preacher's Goldmine, it encompasses thousands of sermon outlines that are accessible by topic, Scripture text, or author. Hundreds of contributors have made Golden Nuggets one of the largest collections of sermon outlines ever assembled. Golden Nuggets is a resource preachers and teachers will turn to every week.
About the Author
Maze Jackson (1923-1996) was an American Independent Baptist evangelist, best known as Brother Maze to fellow preachers and friends. The Truck Driver's Special was a long-running radio series popular among truckers and their families, as well as believers from border to border and coast to coast. Bro Maze was also the editor of The Preacher's Goldmine, a sermon and Bible study magazine for ministers. A series of digests from this magazine was called Golden Nuggets.
Endorsements
I am excited to recommend the Golden Nuggets books. I have had them in printed book form for many years. They are a very useful tool for the busy preacher and pastor. I know many of the preachers who contributed their outlines to make these books possible and have great confidence in their ability to study and search the scriptures and put together alliterated outlines that will stir your heart and the hearts of your congregation. Thank you Wordsearch for making these available to all those who preach and teach to change lives.
I am thrilled to see the Golden Nuggets added to Wordsearch. These volumes represent years of devotion to and study of the Word of God. As a pastor of a local church and a teacher in a Bible Institute, I have found many wonderful resources for building sermons in these volumes. A builder needs good materials to build with. This work is a rich vein of gold laid out for those who value sermonic thinking. Many fit men with fine thinking, fervent truths, and faithful theology have exposed golden nuggets from the gold mine of God's Word for us. Now that these outlines are in a more usable form, their value has only increased. Some of my favorite writers, pastors, and evangelists are glowing and shining in these golden nuggets. They exalt both the WRITTEN WORD and the LIVING WORD! Thanks Wordsearch for your encouragement and enrichment to those of us who preach and to the flocks we feed each week. Thanks to Bro Maze Jackson for gathering and sharing gold for so many years.
Products Included In This Bundle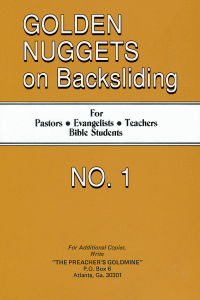 Golden Nuggets on Backsliding, Volume 1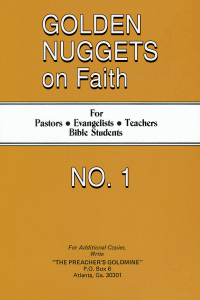 Golden Nuggets on Faith, Volume 1
Golden Nuggets on Funerals, Volume 1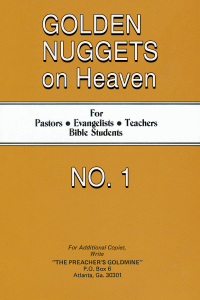 Golden Nuggets on Heaven, Volume 1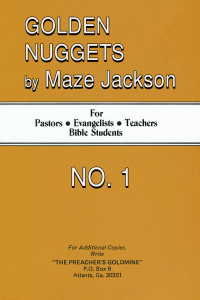 Golden Nuggets by Maze Jackson, Volume 1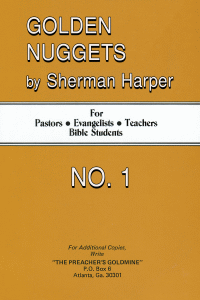 Golden Nuggets by Sherman Harper, Volume 1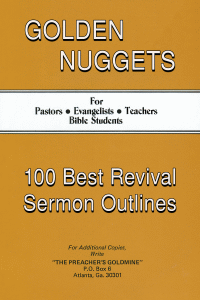 100 Best Revival Sermon Outlines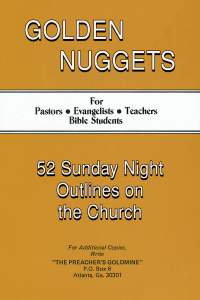 52 Sunday Night Outlines on the Church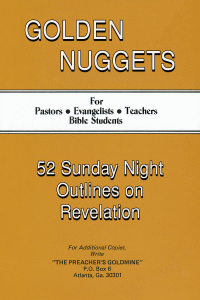 52 Sunday Night Outlines on Revelation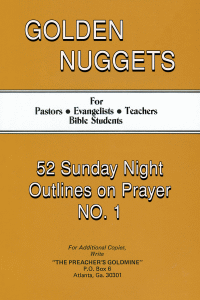 52 Sunday Night Outlines on Prayer, Volume 1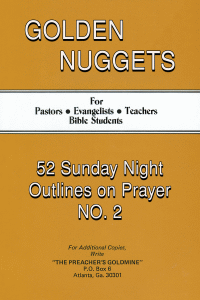 52 Sunday Night Outlines on Prayer, Volume 2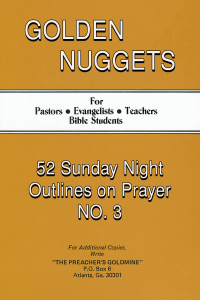 52 Sunday Night Outlines on Prayer, Volume 3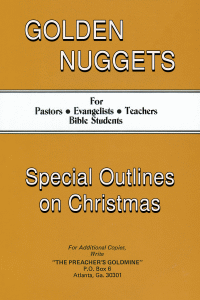 Special Outlines on Christmas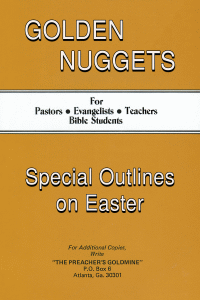 Special Outlines on Easter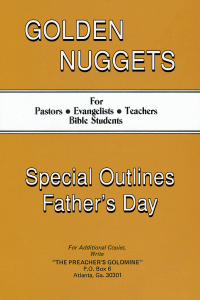 Special Outlines on Father's Day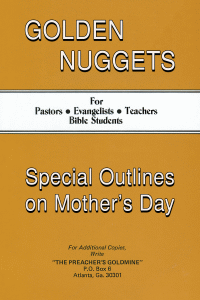 Special Outlines on Mother's Day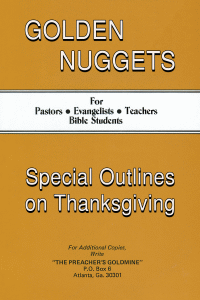 Special Outlines on Thanksgiving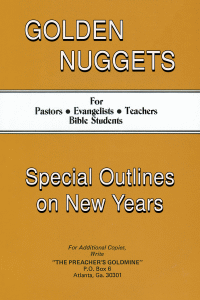 Special Outlines on New Years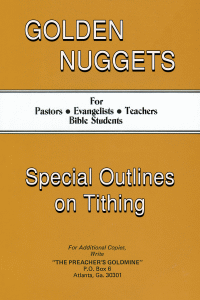 Special Outlines on Tithing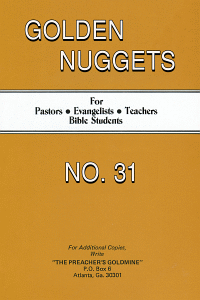 Golden Nuggets: Volume 31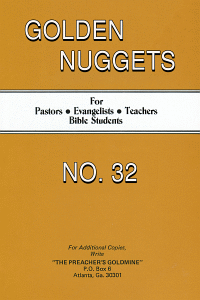 Golden Nuggets: Volume 32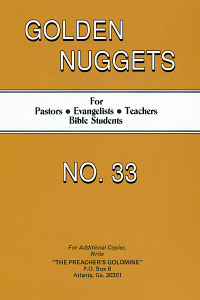 Golden Nuggets: Volume 33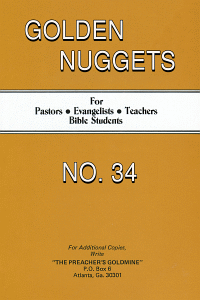 Golden Nuggets: Volume 34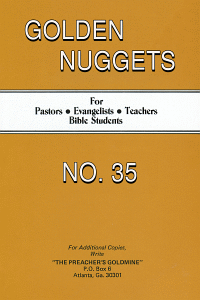 Golden Nuggets: Volume 35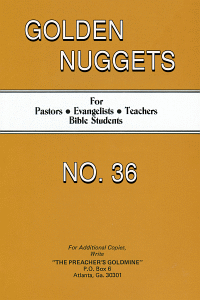 Golden Nuggets: Volume 36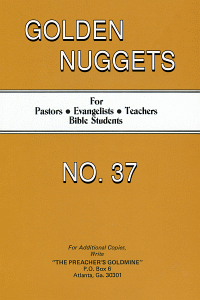 Golden Nuggets: Volume 37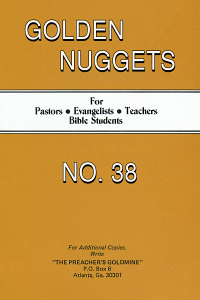 Golden Nuggets: Volume 38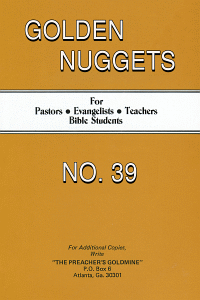 Golden Nuggets: Volume 39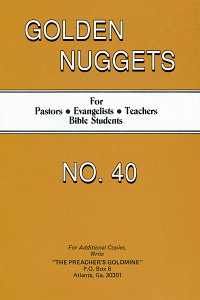 Golden Nuggets: Volume 40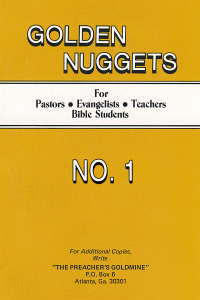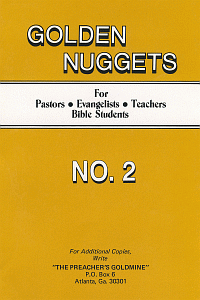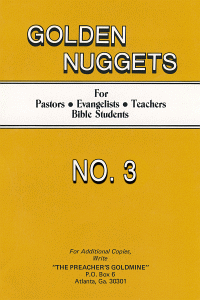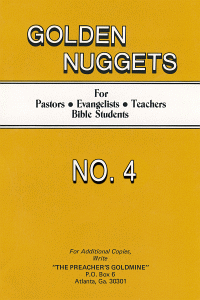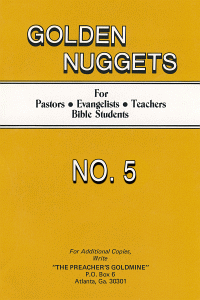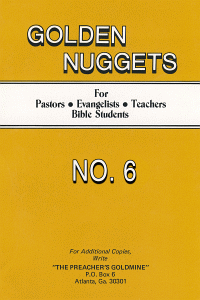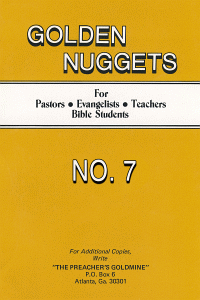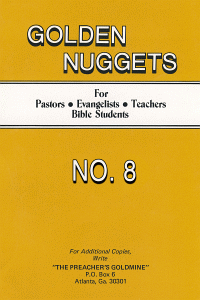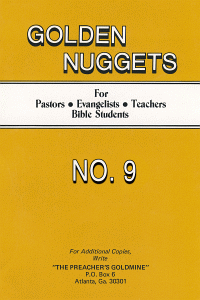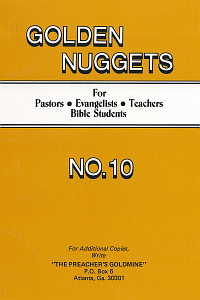 Golden Nuggets, Volume 10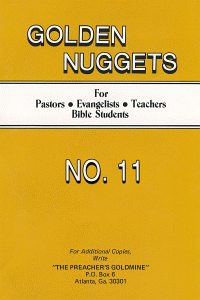 Golden Nuggets, Volume 11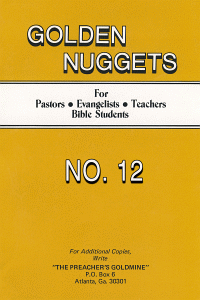 Golden Nuggets, Volume 12
Golden Nuggets, Volume 13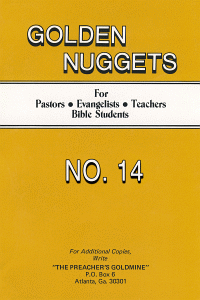 Golden Nuggets, Volume 14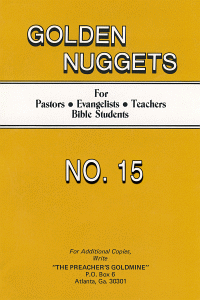 Golden Nuggets, Volume 15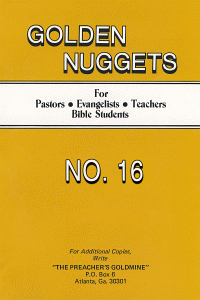 Golden Nuggets, Volume 16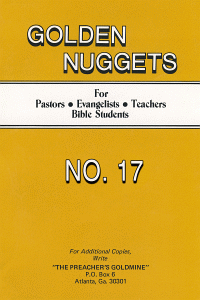 Golden Nuggets, Volume 17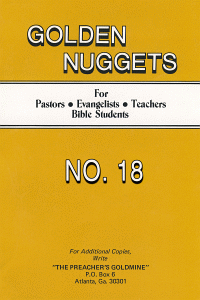 Golden Nuggets, Volume 18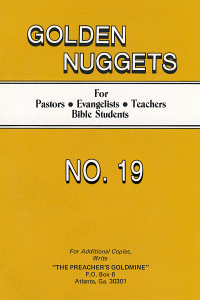 Golden Nuggets, Volume 19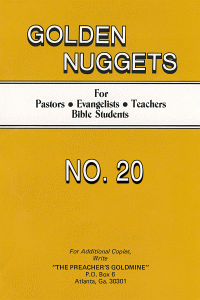 Golden Nuggets, Volume 20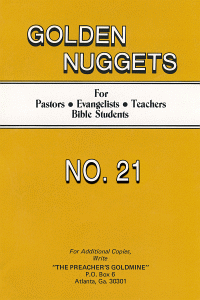 Golden Nuggets, Volume 21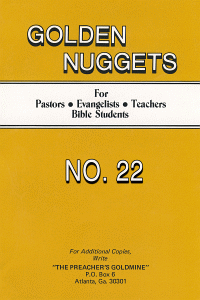 Golden Nuggets, Volume 22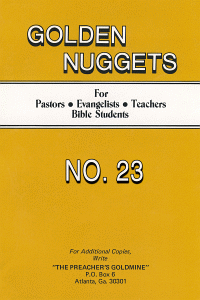 Golden Nuggets, Volume 23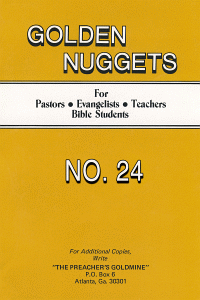 Golden Nuggets, Volume 24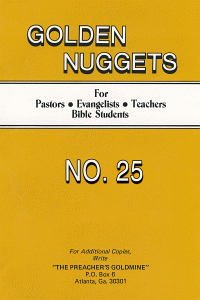 Golden Nuggets, Volume 25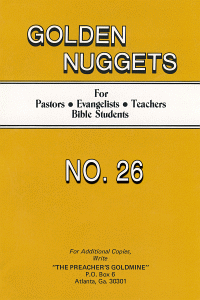 Golden Nuggets, Volume 26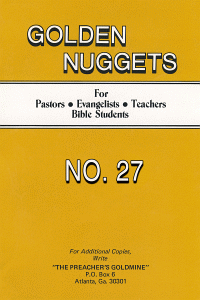 Golden Nuggets, Volume 27
Golden Nuggets, Volume 28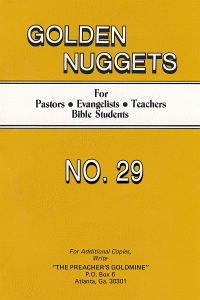 Golden Nuggets, Volume 29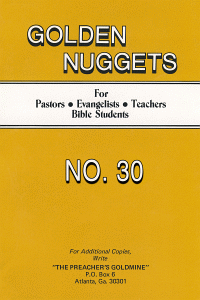 Golden Nuggets, Volume 30