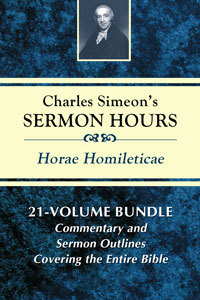 Sermon Hours Bundle
Horae Homileticae
Product Details
Sermon Hours, otherwise known as Horae Homileticae, is a massive library that contains both commentary and sermon outlines on the entire Bible. The 21 volumes are the life's work of Charles Simeon, one of the most prolific evangelical preachers of the nineteenth century.
Discover Simeon's "Sermon Skeletons" That Teach Great Preaching
Sermon Hours is the published result of Simeon's 54 years of preaching. Early in his ministry, Simeon noticed that many of his contemporary preachers were unable to preach well. They either preached poor sermons or they parroted the sermons published by others. Simeon's passion for preaching drove him to collect and publish his own sermons, preached from Genesis through Revelation.
But Simeon didn't simply publish transcripts of his sermons. He created a tool that would both encourage good preaching and that would train good preachers. To that end, Simeon published what he called "skeletons" rather than full sermon texts. He begins by laying out the main points or divisions of the biblical text, then shows the preacher how to flesh out and expand. His method includes helpful commentary on every passage of the Bible, organized in outlines that are ideal for preaching. The genius of Simeon's work is his encouraging way of helping the preacher or teacher to make the sermon or lesson a work of their own. It's like he is saying, "I've walked you through the text, I've pointed you in the right direction, now you flesh it out in your own words."
Insightful Commentary for Crafting Sermons or Lessons on Any Passage
Simeon's commentary is a timeless work that is as relevant today as it was 180 years ago. Simeon has a keen understand of the Bible as a whole, as well as its application to the human condition. He believed that the Bible is its own best commentary, and with this in mind he uses Scripture to amplify Scripture over and over in a most useful way. This commentary is peppered with thousands of cross-references to applicable Old and New Testament texts. You'll find all these cross-references are hyperlinks in Wordsearch, allowing you to quickly read the entire passage being referenced.
About the Author
Charles Simeon was an English evangelical clergyman.
Check out a sample by clicking on the yellow Sample button underneath the book cover image.
Products Included In This Bundle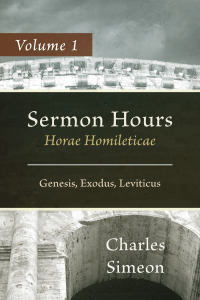 Sermon Hours, Volume 1: Genesis, Exodus, Leviticus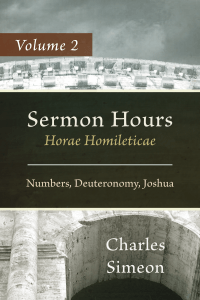 Sermon Hours, Volume 2: Numbers, Deuteronomy, Joshua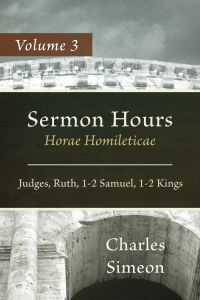 Sermon Hours, Volume 3: Judges, Ruth, 1-2 Samuel, 1-2 Kings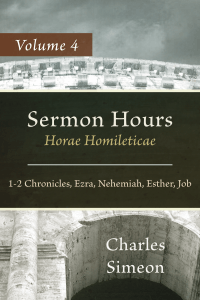 Sermon Hours, Volume 4: 1-2 Chronicles, Ezra, Nehemiah, Esther, Job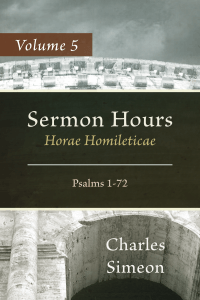 Sermon Hours, Volume 5: Psalms 1-72
Sermon Hours, Volume 6: Psalms 73-150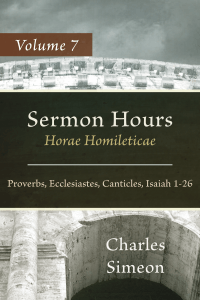 Sermon Hours, Volume 7: Proverbs, Ecclesiastes, Canticles, Isaiah 1-26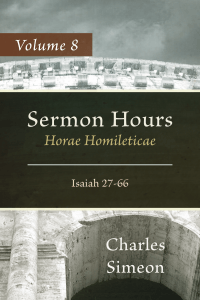 Sermon Hours, Volume 8: Isaiah 27-66
Sermon Hours, Volume 9: Jeremiah, Lamentations, Ezekiel, Daniel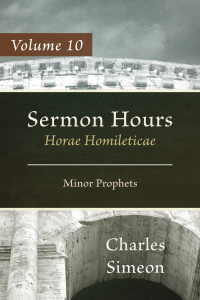 Sermon Hours, Volume 10: Minor Prophets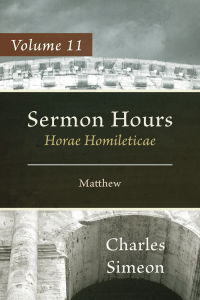 Sermon Hours, Volume 11: Matthew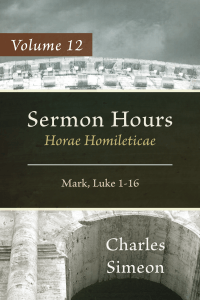 Sermon Hours, Volume 12: Mark, Luke 1-16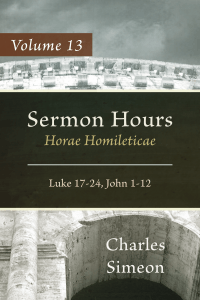 Sermon Hours, Volume 13: Luke 17-24, John 1-12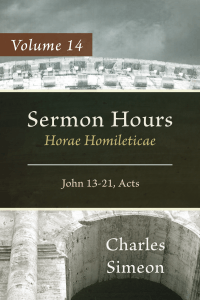 Sermon Hours, Volume 14: John 13-21, Acts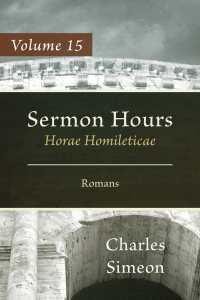 Sermon Hours, Volume 15: Romans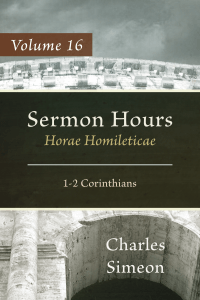 Sermon Hours, Volume 16: 1-2 Corinthians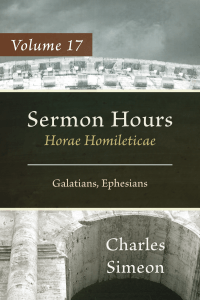 Sermon Hours, Volume 17: Galatians, Ephesians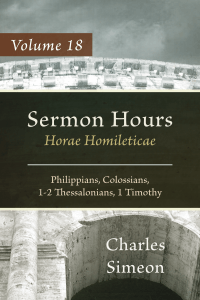 Sermon Hours, Volume 18: Philippians, Colossians, 1-2 Thessalonians, 1 Timothy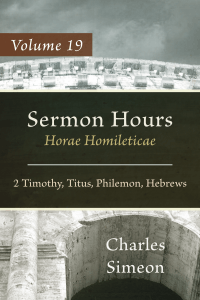 Sermon Hours, Volume 19: 2 Timothy, Titus, Philemon, Hebrews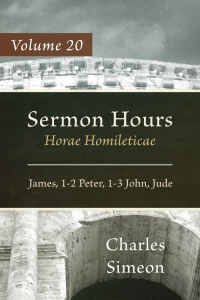 Sermon Hours, Volume 20: James, 1-2 Peter, 1-3 John, Jude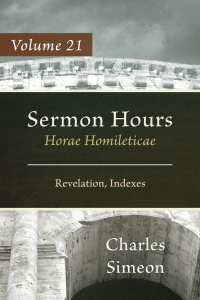 Sermon Hours, Volume 21: Revelation, Indexes