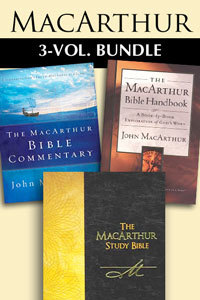 MacArthur 3-Volume Bundle
Product Details
John MacArthur puts out superb study helps for pastors, teachers, students, and anyone who loves digging for gold in God's Word. This bundle includes The MacArthur Bible Commentary, his one-volume commentary of the entire Bible, The MacArthur Bible Handbook, a book-by-book exploration of the Bible, and The MacArthur Study Bible.
The MacArthur Study Bible
The MacArthur Study Bible includes over 20,000 of MacArthur's study notes from 35 years of scholarship. You'll enjoy precise, accurate help for every passage of Scripture, plus The MacArthur Study Bible will work alongside any Bible translation in your digital library.
The MacArthur Study Bible includes all the maps, charts, and extra reference tools you'd expect from a premium study Bible. MacArthur often helps us connect the Old Testament with the New Testament. Sometimes he does this with the use of "Types." For example, at the end of Genesis he provides a chart titled: Joseph—A Type of Christ, where he outlines 18 different ways we can look forward to Jesus as we study the life of Joseph. You'll find many other helpful tool such as:
A Concise Topical Index
More than 20,000 Study Notes
Introductions to the Bible
Thorough Book Introductions and Outlines
Outline of Systematic Theology
Index to Key Bible Doctrines
Messianic Prophecies in the Old Testament
Timeline of Old Testament Kings and Prophets
Timeline of New Testament Chronology
How We Got the Bible
How to Study the Bible
Harmony of the Gospels
Over 50 Bible Maps
Bible reading plans
Table of Weights & Measures
And More!
The MacArthur Bible Handbook
This is the perfect complement to MacArthur's commentaries, or any commentary. The MacArthur Bible Handbook is an accurate source of answers for the kinds of questions that could discourage your personal study. After checking the Handbook, you can dive right back into God's Word.
For each book of your Bible, MacArthur quickly gives you answers in a precise and organized way. Each book contains:
Title and Its Meaning
Author and Date of the Book
Background and Setting - With historical notes about the book
Key People in the Book
Historical and Theological Themes - Broad biblical themes throughout the book
Key Doctrines in the Book - Central teachings in the book
God's Character in the Book - Key aspects of God's character illustrated
Christ in the Book - How Christ can be found in that book
Key Words in the Book - Significant words used
Interpretive Challenges - Difficult themes or concepts in the book
Outline - Formal structure of the book
Meanwhile, in Other Parts of the World... - Global historical context of the book
Answers to Tough Questions about the book
Further Study - Basic questions for reflection as you read
The MacArthur Bible Commentary
The MacArthur Bible Commentary is a remarkable achievement. In a single massive volume, John MacArthur delivers solid, concentrated teaching on every passage of your Bible text. Very few scholars can get right to the point like John MacArthur. Here's how MacArthur answers the question: What should be my response to God's Word?
Believe it (John 6:68, 69)
Honor it (Job 23:12)
Love it (Psalm 119:97)
Obey it (1 John 2:5)
Guard it (1 Timothy 6:20)
Fight for it (Jude 3)
Preach it (2 Timothy 4:2)
Study it (Ezra 7:10)
Check out a sample of each volume by clicking on the book cover images below.
About the Author
John MacArthur, Jr. pastors Grace Community Church in Sun Valley, California, and serves as President of the Master's College and Seminary. A well-known Bible expositor and conference speaker, he has written numerous books. He is also the Bible teacher on "Grace to You", an international radio broadcast. He and his wife Patricia live in Southern California and have 4 grown children and eleven grandchildren.
Products Included In This Bundle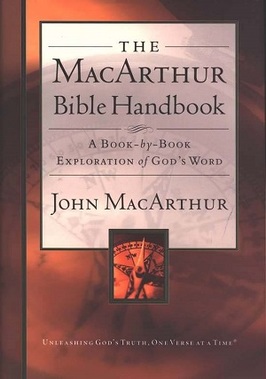 A Book-by-Book Exploration of God's Word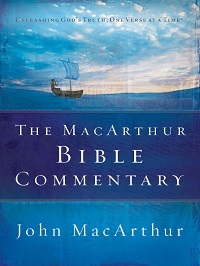 Unleashing God's Truth, One Verse at a Time