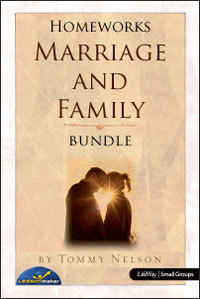 Homeworks Marriage and Family Bundle
Six Volumes
This title works with the following Wordsearch products
Desktop
Product Details
The Marriage and Family Bundle includes six volumes from the Homeworks Series designed for group Bible study. Perfectly suited for adult Sunday school or small group study, the volumes include:
Can You Hear Me Now? - Communication is one of the chief sources of frustration in marriage. This study offers Bible-based tools for clear communication in marriage.
Dream Team - The Bible is God's instruction book for developing a "Dream Team" marriage that works according to His design. You'll discover invaluable truths that will strengthen your marriage.
Coauthoring Your Child's Story explores the unique traits that God has built in every child. It teaches us how we are to follow His noble calling of childrearing that will pass on His truths to the next generation.
Creating Mutual Funds takes on the difficult subject of finances in marriage. Fortunately, the Bible has a lot to say about this subject, and you'll be surprised by how much fun this can be to explore with other couples.
Some Assembly Required - In this study, you'll discover that the ground rules for a successful marriage have never changed. Marriage began in the heart and mind of God when He created Adam and Eve, and the Bible still offers us outstanding instruction today.
Turning Up the Heat - Wouldn't it be great if there were a book in the Bible that addresses the issues of love, sex, and marriage? Well, there is! This study on Solomon's Song of Songs will breathe new life and excitement into any Christian marriage.
Each volume contains 6-8 weekly lessons. Each lesson opens with icebreakers, offering fun questions and suggestions that will get any group relaxed and eager to share. The Bible Study is the heart of your meeting, a group examination of Bible texts and principles. Furthermore, you'll find sections on:
Discovering the Truth
Marriage Boundaries
Connecting
Warnings
Demands and Rewards
Capturing the Heart
Taking It Home
Sneak Peek
Date Nights
Scripture Notes
And More!
The Homeworks Marriage and Family Bundle Is Lessonmaker Compatible!
Wordsearch 12 has a built-in Lessonmaker module that allows you to make customized lessons in a flash using the many LM kits that are available. Lessonmaker makes any lesson even more powerful because of the access to additional discussion questions and material found in your digital library. Even if you don't have WS12, the Marriage and Family Bundle is fully functional for group study. Simply print out each lesson, which is nicely formatted for group handouts.
These fun studies are great, Bible-based lessons to share with other married couples and families.
Check out a sample by clicking on the Sample button.
About the Author
Tommy Nelson has served as the pastor of Denton Bible Church, located in Denton, Texas, since 1977. He is also a best-selling author (The Book of Romance, Better Love Now, A Life Well-Lived) and popular national marriage conference speaker. Nelson holds degrees in education and biblical studies and has been married to his wife Teresa for more than thirty years.
Products Included In This Bundle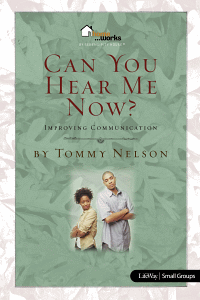 Homeworks: Can You Hear Me Now?
Improving Communication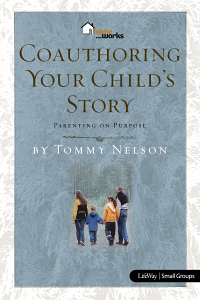 Homeworks: Coauthoring Your Child's Story
Parenting on Purpose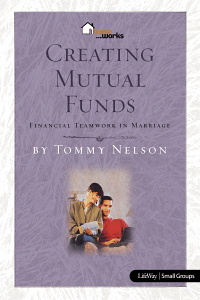 Homeworks: Creating Mutual Funds
Financial Teamwork in Marriage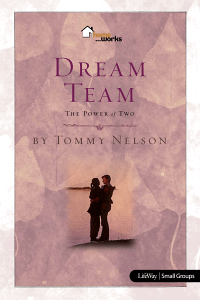 Homeworks: Dream Team
The Power of Two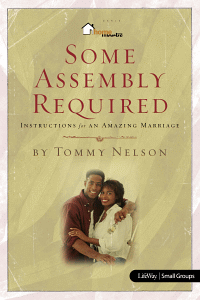 Homeworks: Some Assembly Required
Instructions for an Amazing Marriage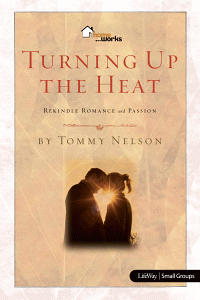 Homeworks: Turning Up the Heat
Rekindle Romance and Passion