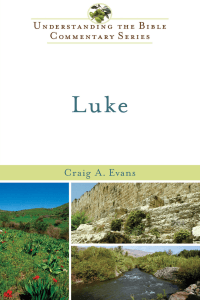 Understanding the Bible Commentary Series: Luke
This title works with the following Wordsearch products
Desktop
Product Details
Each volume in the Understanding the Bible Commentary Series breaks down the barriers between the ancient and modern worlds so that the power and meaning of the biblical texts become transparent to contemporary readers. They present a careful section-by-section exposition of the biblical books with key terms and phrases highlighted and all Hebrew transliterated. Notes at the close of each chapter provide additional textual and technical comments for those who want to dig deeper. A bibliography as well as Scripture and subject indexes are also included. Pastors, students, and Bible teachers will find in this series a commitment to accessibility without sacrificing serious scholarship.
Packing a lot of historical detail into a small space, Luke is a perfect introduction to this beautiful and theologically rich Gospel. The clear writing and logical explanations help you understand Luke's difficult passages and the scholarly discussions about them.

About the Author:
Craig A. Evans (PhD, Claremont Graduate University) is John Bisagno Distinguished Professor of Christian Origins at Houston Baptist University in Houston, Texas. He previously taught at Acadia Divinity College. He is a frequent contributor to scholarly journals and the author or editor of numerous publications.