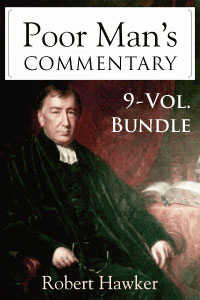 Poor Man's Commentary Bundle Set
9 Volume Commentary + 3 Bonus Volumes
Product Details
The
Poor Man's Commentary
is the life's work of one of the most respected evangelical preachers and theologians of the eighteenth and nineteenth century, Dr. Robert Hawker (1753-1827). Hawker was known as the "Star of the West" for his bold evangelical preaching that drew thousands of listeners in England. This
nine-volume commentary
covers all 66 books of the Bible, from Genesis through Revelation.
Dr. Hawker combined sound biblical doctrine with passionate evangelical fervor. He was known to preach with great feeling and compassion, and you will find this rings true today in the Poor Man's Commentary. Hawker practiced what he preached. He had a deep love for the poor and found ingenious ways to help the downtrodden and to feed thousands who were starving in London. His love for the poor is what inspired his Poor Man's Commentary. The "poor man" in this title refers to the fact that Hawker both wrote and priced these books so that they would be understandable and inexpensive to even the poorest members of his flock. He released small segments of the commentary over a period of many years, selling them for just a penny each.
Acts 5 - Ananias and Sapphira Lie to the Holy Spirit
A typical example of Hawker's wisdom can be found in the 5th chapter of Acts with the Poor Man's Commentary. Hawker's comments on this sad chapter in early church history offer helpful direction to the preacher or teacher. Hawker introduces his comments with this:
"But now we learn that the best of Churches, and the best of times, have their spots. In the ark, there was an Ham. Among the Apostles, a Judas. Under the first days of the Holy Ghost's ministry, the Lord permitted Ananias and Sapphira to mingle for a space with the faithful. But so far are these things from proving injurious to the Church, that they ultimately minister to her glory."
Furthermore, Hawker examines:
• The dreadful state of the human heart
• The tender love of the Lord to the Church
• Why the lie was against the Holy Spirit
• The dreadful alarm given to hypocrites
• Learning to bless God in spite of harsh lessons

Three Bonus Volumes Included
As part of his Poor Man's series, Dr. Hawker published three additional volumes which have been included in this series. The Poor Man's Dictionary of the Sacred Scriptures offers a detailed article on nearly every person, place, and thing mentioned in the Bible. This dictionary is worth consulting. Hawker finds a way to connect Christ with nearly everything. Whether you look up: Sparrow or Susanna, Water or Washing, Babel or Bread, Eagle, or Ephod, you will find a connection to Jesus Christ. For further study, Hawker will often direct you to more detailed information located in his commentary.
The final two volumes are Hawker's devotionals for both morning and evening: Poor Man's Morning Portions and Poor Man's Evening Portions. All 12 volumes in this timeless collection of Bible knowledge offer new ideas and inspiration for preaching and teaching.
Products Included In This Bundle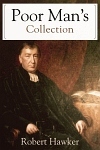 Poor Man's Commentary on the Old Testament: Volume 1: Genesis-Numbers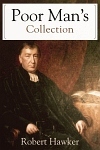 Poor Man's Commentary on the Old Testament: Volume 2: Deuteronomy-2 Samuel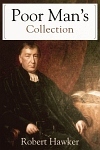 Poor Man's Commentary on the Old Testament: Volume 3: 1 Kings-Esther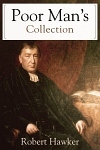 Poor Man's Commentary on the Old Testament: Volume 4: Job-Psalms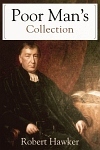 Poor Man's Commentary on the Old Testament: Volume 5: Proverbs-Lamentations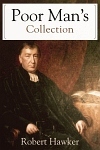 Poor Man's Commentary on the Old Testament: Volume 6: Ezekiel-Malachi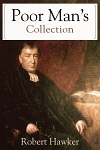 Poor Man's Commentary on the New Testament: Volume 1: Matthew-John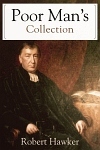 Poor Man's Commentary on the New Testament: Volume 2: Acts-Ephesians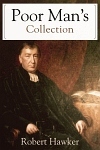 Poor Man's Commentary on the New Testament: Volume 3: Philippians-Revelation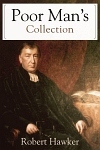 Poor Man's Dictionary to the Sacred Scriptures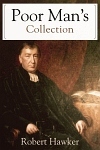 Poor Man's Morning Portion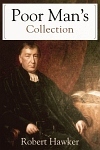 Poor Man's Evening Portion