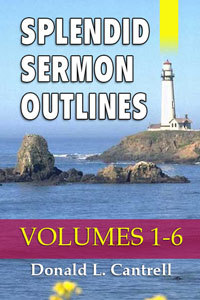 Splendid Sermon Outlines
6 Volume Bundle
This title works with the following Wordsearch products
Desktop
Product Details
This 6-volume bundle contains 300 sermon outlines that are very practical and preachable. This set has been designed for all ministers, but especially the busy bi-vocational minister. Volume 5 is 50 sermons with the theme of Christmas and the nativity.
About the Author
Donald L. Cantrell has been a preacher of the gospel since 1980. His goal in writing books is to be helpful to ministers who may need a simple thought to prompt them in developing a mighty message. His hope is to be practical, preachable, and accessible to the busy and pressured pastor.
In addition to preaching and writing, Donald has been active in personal sermon consulting and research, offering help with individual sermon development, subject research, Bible character studies, and sermon series. He has also helped various pastorates with the leading of revivals.
Donald resides in Georgia with Denise, his wife of 26 years, and Whitney, his daughter.
Products Included In This Bundle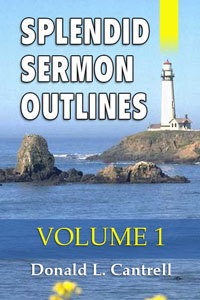 Splendid Sermon Outlines: Volume 1
Splendid Sermon Outlines: Volume 2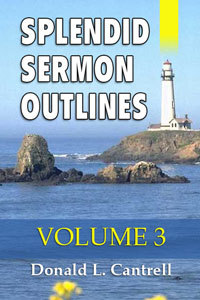 Splendid Sermon Outlines: Volume 3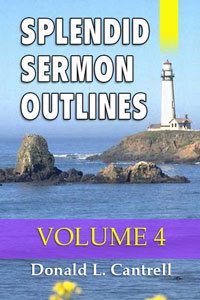 Splendid Sermon Outlines: Volume 4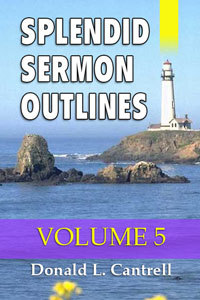 Splendid Sermon Outlines: Volume 5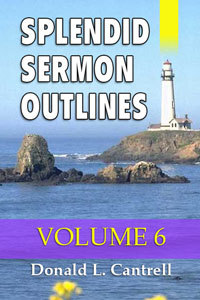 Splendid Sermon Outlines: Volume 6