Wordsearch 10 HCSB Study Bible
This title works with the following Wordsearch products
Desktop
Highlights
Includes Wordsearch 10 and the HCSB Study Bible
290 word studies, 141 photographs, 62 timelines, 16 illustrations and reconstructions, and 59 maps
One-year Bible reading plan
Winner ECPA 2011 Bible of the Year Award
Named one of the Best 100 Christian Books Ever Written by Frank Viola
Product Details
Developed in direct response to what consumer focus groups asked for, only one study Bible delivers more than you'd expect-right where you'd expect it.
When reading a passage in the Bible, you shouldn't have to wonder where to find supporting reference notes and commentary that go along with it. That's why the HCSB Study Bible-featuring approximately 15,000 study notes-is designed so that every clarifying resource is there ready to be used with the biblical text to which it refers. You'll never again forget what you were looking for, because the pertinent note, map, chart, word study, or illustration is already there. And when an even deeper view is desired, there are also introductions for each book, outlines and timelines, a concordance, and more. For the growing believer whose desire is to know Scripture more intimately and live out its loving instruction, the HCSB Study Bible always keeps you and God on the same page.
Endorsements
A solid translation, wonderful notes, beautiful illustrations, clear maps, and helpful tips on key words. the HCSB Study Bible is a marvelous tool to help open up even more the message of the Bible. A real gift to the Church.
Holman Bible Publishers have performed a great service for the Christian community in their publication of the HCSB Study Bible. Using their own HCSB text, they bring to the readers' fingertips a wealth of study aids: timeines, word studies, cross references, alternate renderings, verse-by-verse clarifications—everything is there. The volume adds even more value through its excellent illustrations, photos, and skillfully written essays on critical topics. Altogether the Holman Christian Study Bible is a must-have tool for both personal Bible study and local church ministry.
The HCSB Study Bible offers a wealth of resources, knowledge and insight for anyone wanting to study the Word of God. Very Impressive.
The HCSB Study Bible is a gold mine for Pastors, Bible Study Leaders, Sunday School Teachers, and anyone who wants to make the best of their personal study and preparation. The combination of accurate translation, readability, scholarly commentary, and user friendly tools make it a resource that you will want to add to your study library.
Reading the Bible is one thing, having the tools to study it is quite another. The HCSB Study Bible presents an incredible opportunity to uncover the deep things of God through His Word. This investment is guaranteed to reap a vast spiritual harvest in your life. This tool will help you to dive in deeply to the rich things of God. Read. Uncover. Dig Deep . . .and be blessed.
The strength of the HCSB Study Bible lies in the recognition and emphasis on the supremacy of Scripture. Helpful tools are immediately accessible to engage the student of the Bible with the ultimate purpose of life transformation. Utilization of knowledge from distinguished scholars serves as a tremendous asset. The HCSB Study Bible is a comprehensive resource that will enable readers to encounter God through interactions with His Word.
Products Included In This Bundle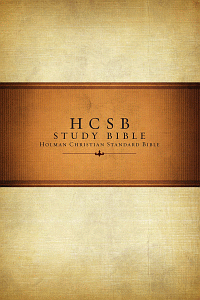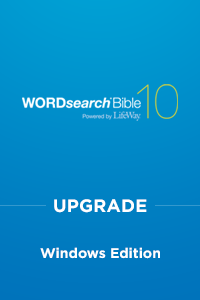 Wordsearch 10 Upgrade for Windows - DOWNLOAD ONLY