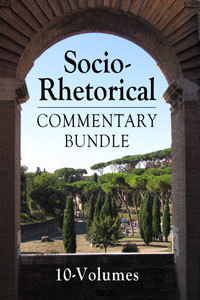 Socio-Rhetorical Commentary
10 Volumes
Product Details
The Socio-Rhetorical Commentary is unlike other commentaries in your library. In fact, this commentary will add a new layer of understanding to your other commentaries.
This commentary analyzes Scripture through the twin magnifiers of the social and the rhetorical. This approach will deepen your understanding of many books of the New Testament.
The Social Aspect considers the social situations of the writers of the New Testament and the specific audience to whom they were addressing at the time. A wide range of probabilities are considered, including manners and customs of the time, legal considerations, and many other fascinating nuggets we would not consider on our own. The benefit to us is a more richly textured, three-dimensional reading of the Bible text.
The Rhetorical Aspect. Rhetoric is a device used in writing and speaking for the purposes of communication and persuasion. In less literate societies with oral traditions, much can be learned by analyzing the rhetorical, literary styles and intricacies of the Bible. The authors of the Socio-Rhetorical Commentary do this with great expertise.
New Discoveries On Every Page
With this commentary, you'll find new discoveries in God's Word. This often happens when we look at familiar texts through a different lens, one offered by an expert. Here are just a few discoveries:
The Gospel of Mark is the shortest of the gospels and is sometimes referred to as the Reader's Digest Gospel. Yet, it has long been noted that Mark almost always provides longer accounts of Jesus' miracles than do Matthew or Luke. Why is this? The author explains why and makes interesting comparisons to both Matthew and Luke.
The rhetoric Paul uses in Romans is quite different from that of his other letters. The author explains this is due to the fact the Romans were not yet his converts and not yet under his authority, so these readers required a different approach. The details of this different approach are fascinating.
Have you ever heard of a "hapax legomenon?" It's a literary device where a writer uses a particular word only once in an entire book (or in our case, the entire New Testament). Whoever wrote the book of Hebrews had a huge vocabulary and used more of these "hapax legomena" than any other New Testament writer. Why does this matter? Read the volume on Hebrews to learn why.
It's discoveries like these that deepen our understanding of Scripture and add new layers of learning that enhance what you find in other commentaries.
The "Introductions" Are Amazing!
Like most commentaries, each volume begins with an introduction. But these introductions are far more than brief outlines and summaries of the text. These lengthy introductions could be books that stand on their own. They are packed with valuable and interesting discoveries, observations, comparisons, and analysis. The scholars involved in this series have really done their homework.The bibliographies of each book consult and cite hundred of works.
10 Volumes That Cover 14 Books of the New Testament
The Socio-Rhetorical Commentary covers the New Testament books of Matthew, Mark, Acts, Romans, 1-2 Corinthians, Galatians, Ephesians, Philippians, Colossians, 1-2 Thessalonians, Philemon, and Hebrews.
Check out a sample of this bundle by clicking on the yellow "Sample" button under the book cover on this page.
About the Authors:
Ben Witherington III is an American New Testament scholar. Witherington is Professor of New Testament Interpretation at Asbury Theological Seminary in Wilmore, Kentucky, and an ordained pastor in the United Methodist Church.
David A. deSilva (PhD, Emory University) is Trustees' Distinguished Professor of New Testament and Greek at Ashland Theological Seminary in Ashland, Ohio. His numerous books include Introducing the Apocrypha and An Introduction to the New Testament: Contexts, Methods, and Ministry Formation.
Craig S. Keener earned his Ph.D. in New Testament and Christian Origins at Duke University. Dr. Keener taught Bible at Hood Theological Seminary, the seminary of the A.M.E. Zion church. He has preached and has taught and trained ministers in various parts of Africa, primarily Nigeria, Cameroon, and Kenya. He currently serves as an associate minister at Enon Tabernacle Baptist Church. He is the Professor of New Testament at Palmer Theological Seminary of Eastern University.Craig has authored fourteen books, some for academic and some for general audiences. Three of his commentaries have won Christianity Today book awards.
Products Included In This Bundle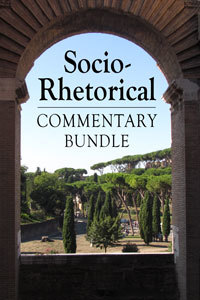 Socio-Rhetorical Commentary: 1 and 2 Thessalonians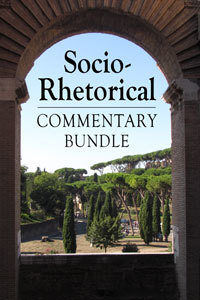 Socio-Rhetorical Commentary: Acts of the Apostles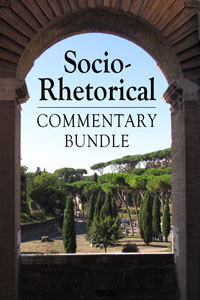 Socio-Rhetorical Commentary: Conflict and Community in Corinth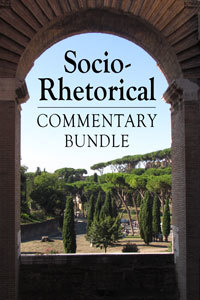 Socio-Rhetorical Commentary: The Gospel of Mark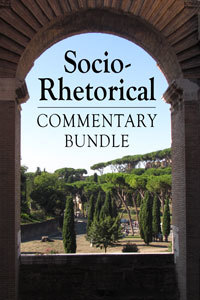 Socio-Rhetorical Commentary: The Gospel of Matthew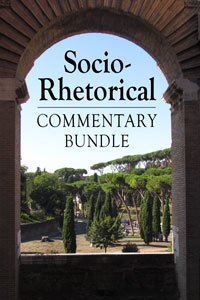 Socio-Rhetorical Commentary: Philemon, Colossians, Ephesians
The Letters to Philemon, the Colossians, and the Ephesians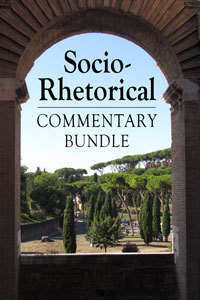 Socio-Rhetorical Commentary: Paul's Letter to the Philippians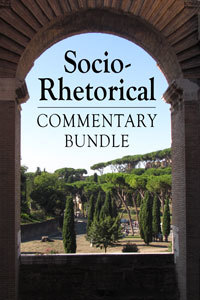 Socio-Rhetorical Commentary: Paul's Letter to the Romans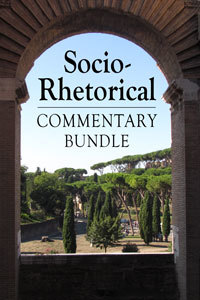 Socio-Rhetorical Commentary: Grace in Galatia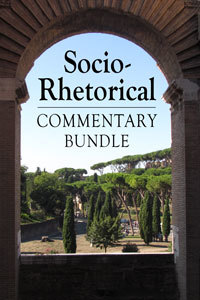 Socio-Rhetorical Commentary: Perseverance in Gratitude