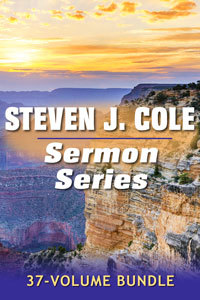 Steven J. Cole Sermon Series
37 Volumes
Product Details
The Steven J. Cole Sermon Series is a massive supply of sermon and teaching helps. The 37 volumes are packed with a fresh supply of sermons, outlines, illustrations, and applications.
Steven Cole has been a pastor and preacher for 40 years. For the past 25 years he has pastored the Flagstaff Christian Fellowship in Arizona. Over the decades, Pastor Cole's sermons have covered much of the Bible and just about any Bible topic you can imagine. Cole is more than a preacher. He's also a teacher. Like a preacher, he lays open a Bible passage and explains, exhorts, inspires, and encourages. But as a teacher, he offers practical insights so his listeners receive inspiration and education regarding God and themselves. He even concludes each sermon with 3 or 4 "Discussion Questions," just like you would do if leading a study group.
This bundle contains 1,083 of Cole's sermons. Wordsearch makes this collection an endless supply of ideas, outlines, and resource material that can be used in sermons and lessons.This collection is great to use as a commentary.
Like many expository preachers, Cole often tackles a whole book of the Bible and doesn't stop until he's preached on every chapter and verse from beginning to end. In fact, this series contains volumes on 20 of the 27 books of the New Testament. He also covers 8 Old Testament books, including sermons from Psalms.
Psalm 139 "No Escape from God"
For example, in his sermon on Psalm 139, he invites you to take flight with David's beautiful hymn of wonder and worship. In this sermon, Cole serves fascinating clips of wisdom from Augustine, Calvin, Spurgeon, and R.C. Sproul, plus a review of human biology that is perfectly relevant to David's Psalm. You'll want to check out this sermon, "No Escape from God."
Sermons on Kings, Holidays, and Christian Themes
Nine of the volumes in this set focus on kings and themes, including:
15 Sermons on the Kings of Judah
14 Sermons on the Life of David
9 Sermons on Evangelism
13 Sermons on Christian Living
5 Sermons on God, Money, and You
11 Sermons on Prayer in the Old Testament
18 Christmas Sermons
7 New Year's Sermons
17 Easter Sermons
Check out a sample of this bundle by clicking on the yellow "Sample" button under the book cover on this page.
About the Author:
Steven J. Cole has been the pastor of Flagstaff Christian Fellowship since May of 1992. He graduated from Dallas Theological Seminary (Th.M. in Bible exposition) and California State University, Long Beach (B.A., philosophy.)
Products Included In This Bundle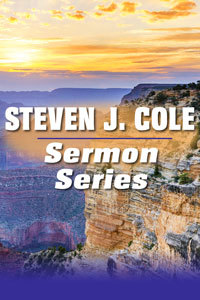 Steven Cole Sermon Series: Genesis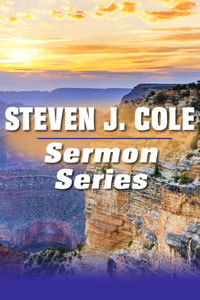 Steven Cole Sermon Series: Nehemiah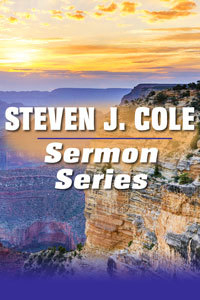 Steven Cole Sermon Series: Psalms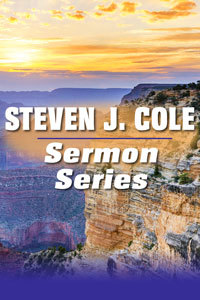 Steven Cole Sermon Series: Jonah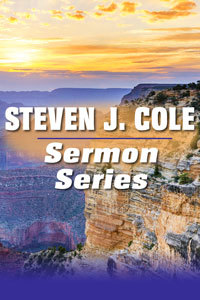 Steven Cole Sermon Series: Haggai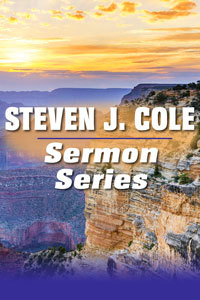 Steven Cole Sermon Series: Zechariah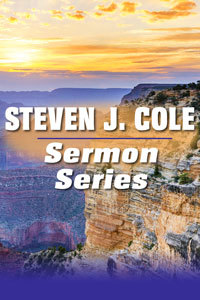 Steven Cole Sermon Series: Malachi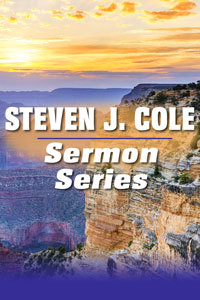 Steven Cole Sermon Series: Luke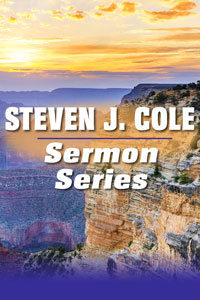 Steven Cole Sermon Series: John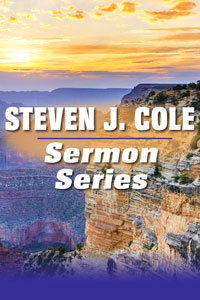 Steven Cole Sermon Series: Acts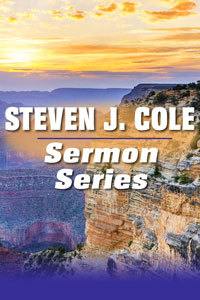 Steven Cole Sermon Series: Romans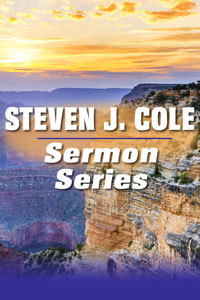 Steven Cole Sermon Series: Ephesians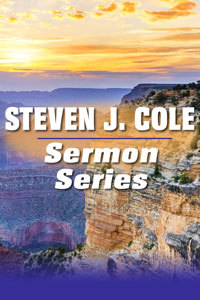 Steven Cole Sermon Series: Philippians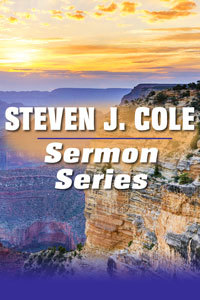 Steven Cole Sermon Series: Colossians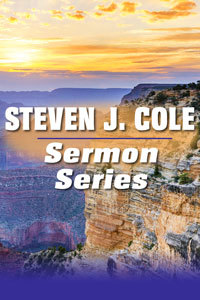 Steven Cole Sermon Series: 1 Thessalonians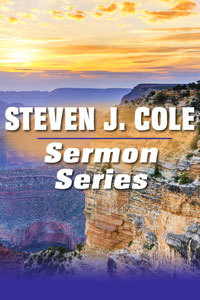 Steven Cole Sermon Series: 2 Thessalonians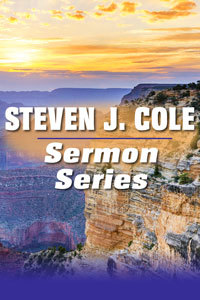 Steven Cole Sermon Series: 1 Timothy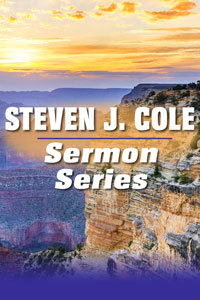 Steven Cole Sermon Series: 2 Timothy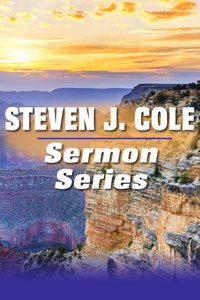 Steven Cole Sermon Series: Titus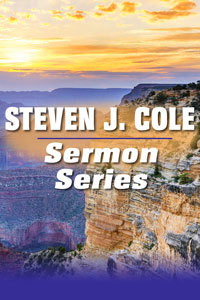 Steven Cole Sermon Series: Philemon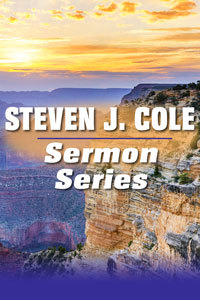 Steven Cole Sermon Series: Hebrews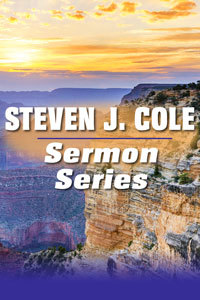 Steven Cole Sermon Series: James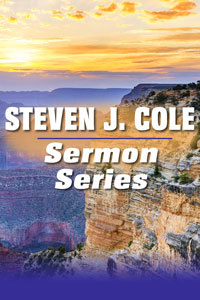 Steven Cole Sermon Series: 1 Peter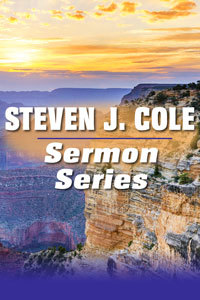 Steven Cole Sermon Series: 2 Peter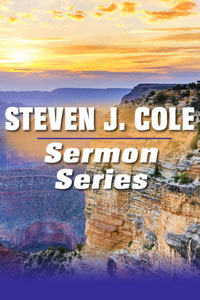 Steven Cole Sermon Series: 1 John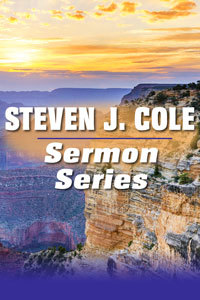 Steven Cole Sermon Series: 2 John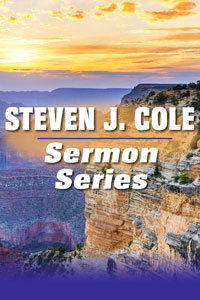 Steven Cole Sermon Series: 3 John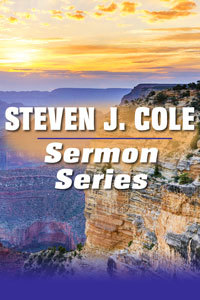 Steven Cole Sermon Series: Christian Family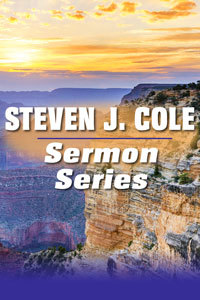 Steven Cole Sermon Series: Christmas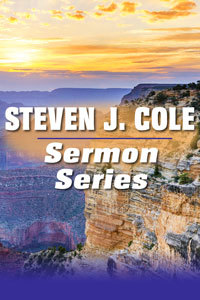 Steven Cole Sermon Series: Easter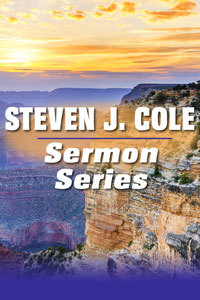 Steven Cole Sermon Series: Evangelism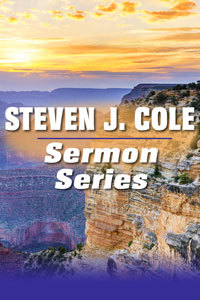 Steven Cole Sermon Series: Finances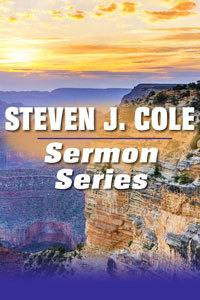 Steven Cole Sermon Series: King of Judah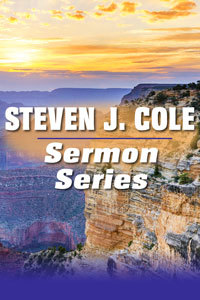 Steven Cole Sermon Series: Life of David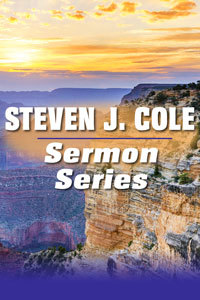 Steven Cole Sermon Series: New Years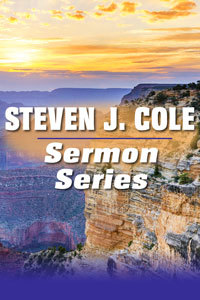 Steven Cole Sermon Series: Prayer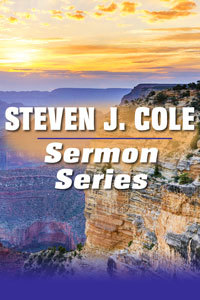 Steven Cole Sermon Series: Ezra