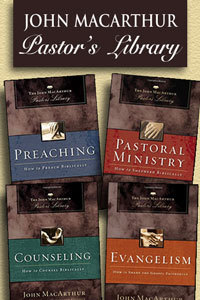 MacArthur Pastor's Library
Product Details
Dr. John MacArthur hardly needs an introduction. He's widely respected as a pastor, author, theologian, and educator. The John MacArthur Pastor's Library includes 4 volumes on areas of ministry that pastors face every day.
As the president of The Master's Seminary in California, Dr. MacArthur tells us that this library combines "in a highly condensed form, all aspects of The Master's Seminary program, which is designed to shape men of God to proclaim the Word of God effectively, so that nonbelievers can be evangelized and believers can be equipped to do the work of ministry."
"Every Word Inspired, Every Word Preached"
The above quote is the official motto of The Master's Seminary. If you are familiar with any of MacArthur's written works, you would expect these volumes to be filled with hundreds of Scripture references and cross references. And you'd be right. MacArthur never lets us forget that his sole focus is on God's Word, he is one of the best at using Scripture to illuminate everything, including Scripture.
That's what makes using this set in Wordsearch so advantageous. All of MacArthur's references are handy hyperlinks in WORDseach. This allows you to instantly read any Bible reference by just hovering over the link. You also have the advantage of searching by topic or text, and quickly accessing related works in your library.
4 Areas of Ministry That Pastors Face Every Day
The 4 volumes in this set deal with 4 crucial areas of ministry: Preaching, Pastoral Ministry, Evangelism, and Counseling. Here's a brief summary of what you'll find in each volume:
Preaching
MacArthur is adamant about preaching the Word and he's concerned that it is currently out of fashion to do so. MacArthur begins this powerful volume by listing 15 things wrong with what he sees emerging as superficial, marginally biblical preaching. He emphasizes the importance of the pastor's approach to prayer, exegesis, hermeneutics, grammatical analysis, study tools, methods, and much more.
Pastoral Ministry
This excellent volume is packed with godly advice on "shepherd leadership." It calls pastors, both young and old, back to the Scriptures as the authoritative basis for developing a philosophy of ministry. The volume is divided into 4 parts: Biblical Perspectives, Preparatory Perspectives, Personal Perspectives, and Pastoral Perspectives. MacArthur details the pastor's many roles, including: Worship, Modeling, Outreaching, Discipling, the Home, Training, Prayer, and more.
Evangelism
This volume opens with the quote, "Evangelism is one beggar telling another beggar where to get bread." MacArthur proceeds to tell us exactly how this can be done most effectively, using the Bible itself as our user's guide. Along the way, MacArthur keeps us focused and headed in the right direction, pointing out the many things that will assist and hinder our efforts. Concerning evangelism, MacArthur examines its application, history, place in the pulpit, priorities, and many other aspects.
Counseling
This volume is written for all of God's people: pastors, elders, and laypeople. It presents a system of biblical truth that brings together people, their problems, and the living God. Counseling is based on the convictions that (1) God's Word should be our counseling authority, (2) counseling is a part of the basic discipling ministry of the local church, and (3) God's people can and should be trained to counsel effectively. You'll find this volume is a treasure trove of wisdom, and the final chapter includes answers to many frequently asked questions.
Check out a sample of this bundle by clicking on the yellow "Sample" button under the book cover on this page.
About the Author
John MacArthur, Jr. pastors Grace Community Church in Sun Valley, California, and serves as President of the Master's College and Seminary. A well-known Bible expositor and conference speaker, he has written numerous books. He is also the Bible teacher on "Grace to You", an international radio broadcast.
Products Included In This Bundle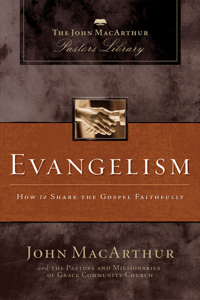 Evangelism: MacArthur Pastor's Library
How to Share the Gospel Faithfully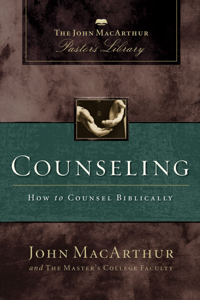 Counseling: MacArthur Pastor's Library
How to Counsel Biblically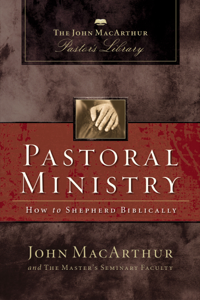 How To Shepherd Biblically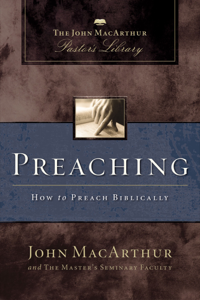 Preaching: MacArthur Pastor's Library
How To Preach Biblically