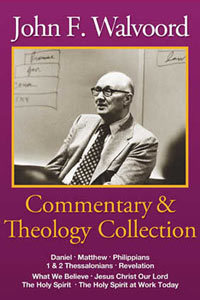 John F. Walvoord Commentary & Theology Collection
Product Details
The John F. Walvoord Commentary & Theology Collection is a 9-volume bundle of scholarly, yet practical commentary.
The author, Dr. John F. Walvoord (1910–2002), served on the faculty of Dallas Theological Seminary for over 50 years, and was its president from 1952 to 1986. Walvoord is known for his expertise in eschatology and theology and earned a reputation as one of the most influential dispensational theologians of the 20th century.
Benefit from Walvoord's Wisdom & Theological Insight
In these volumes, Dr. Walvoord offers clear and helpful commentary on the prophetic books of Daniel and Revelation. Included are additional commentary volumes covering Matthew, Philippians, and Thessalonians. You'll also find 2 volumes on the Holy Spirit plus works of theology focused on Jesus Christ. The volumes included in this bundle are:
Daniel - The Key to Prophetic Revelation
The Revelation of Jesus Christ - A Commentary on the book of Revelation
Matthew - A Commentary on the First Gospel
To Live Is Christ - An Exposition of the Epistle of Paul to the Philippians
The Thessalonian Epistles - A Commentary on 1 & 2 Thessalonians
Jesus Christ Our Lord - Theological presentation of the person and work of Christ
The Holy Spirit - A Complete Study of the Person and Work of the Holy Spirit
The Holy Spirit At Work Today - A Study of the Work of the Holy Spirit In the Church and the World Today
What We Believe - Discovering the Truths of Scripture
A Valuable Addition to Your Digital Library
Each volume in this collection delivers more than the original print editions. In Wordsearch you'll find a wealth of hyperlink Scripture references and pop-up footnotes that add depth and speed to your research and study. Take advantage now of a low price on this excellent collection of practical scholarship. Just click here.
Click on the Sample button to read a sample.
About the Author:
John F. Walvoord (1910-2002) was Chancellor and Professor Emeritus,Systematic Theology, Dallas Theological Seminary. He had served on the faculty since 1936 and was inaugurated as its second president in 1953. Known worldwide for his evangelical scholarship, Dr. Walvoord has written or edited twenty six books and dozens of articles for magazines and scholarly journals, including The Bible Knowledge Commentary. He earned two master's degrees, M.A. and Th.M. and Dallas' Doctor of Theology Th.D. degree. In 1960, Wheaton College awarded him the honorary Doctor of Divinity degree and in 1984 Liberty University awarded him the honorary Doctor of Letters degree.
Products Included In This Bundle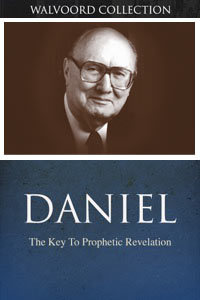 John F. Walvoord Commentary & Theology Collection: Daniel
The Key To Prophetic Revelation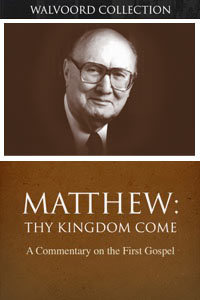 John F. Walvoord Commentary & Theology Collection: Matthew
Thy Kingdom Come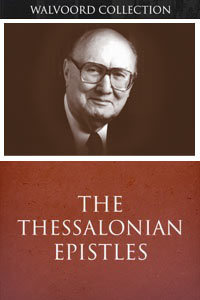 John F. Walvoord Commentary & Theology Collection: Thessalonian Epistles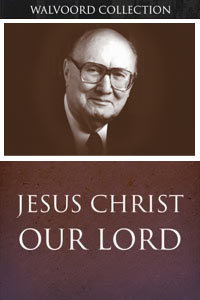 John F. Walvoord Commentary & Theology Collection: Jesus Christ Our Lord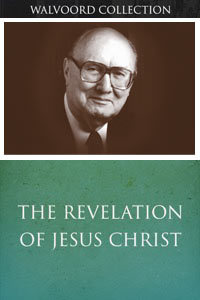 John F. Walvoord Commentary & Theology Collection: Revelation of Jesus Christ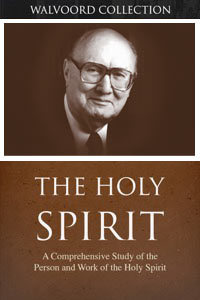 John F. Walvoord Commentary & Theology Collection: The Holy Spirit
A Comprehensive Study of the Person and Work of the Holy Spirit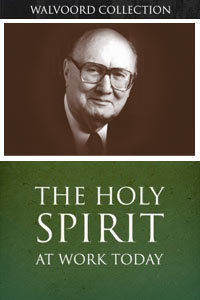 John F. Walvoord Commentary & Theology Collection: The Holy Spirit At Work Today
John F. Walvoord Commentary & Theology Collection: To Live Is Christ
An Exposition of the Epistle of Paul to the Philippians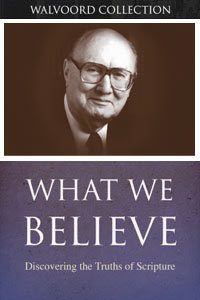 John F. Walvoord Commentary & Theology Collection: What We Believe
Discovering the Truths of Scripture