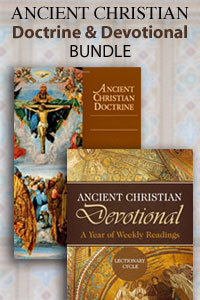 Ancient Christian Doctrine & Devotional Bundle
8 Volumes
Product Details
The Ancient Christian Doctrine & Devotional Bundle combines two sets with the same goal: helping you become more familiar with ancient writings from the early church. Both sets contain ancient material that has been edited, translated, footnoted, and reorganized in a way that is fresh, usable, teachable, and preachable. Plus, using the powerful searching and cross-referencing features of Wordsearch make these works even more useful, especially as companions to the Ancient Christian Commentary Series
Ancient Christian Doctrine
Ancient Christian Doctrine illuminates key theological essentials in the light of classic Christian faith and makes an excellent resource for preaching and teaching.
During the patristic period (AD 95-750), biblical texts were intensely studied and their doctrines debated and defined. This five-volume series examines doctrinal passages of key interpreters of the early Christian centuries. The editors gathered and organized this material into Ancient Christian Doctrine.
Using the same format as the Ancient Christian Commentary Scripture, Ancient Christian Doctrines provides patristic commentary on the Nicene Creed, the most authoritative common confession of worldwide Christianity.
The series renders primary Greek, Latin, Coptic, and Syriac source material from the church fathers in lucid English translation (some here for the first time) and gives readers unparalleled insight into the history and substance of what the early church believed.
This set includes biographical sketches, a timeline of ancient Christian sources, indexes, bibliographies, and keys to original language sources, as well as the Nicene-Constantinopolitan Creed in Greek, Latin, and English.
Ancient Christian Devotional
Relying on the extensive research done for the Ancient Christian Commentary, editors Oden and Crosby combine writings from the church fathers with daily meditations and prayers that coincide with the Scripture readings.
This three-volume devotional combines excerpts from the writings of the church fathers as found in the Ancient Christian Commentary on Scripture with a simple structure of daily reading and prayer. It is designed to allow you to work through the material at your own pace. You can read a little each day, or, if you like to have a longer time of prayer once a week, it would work nicely in that format as well.
There are 52 weeks of readings following the liturgical year in each of the volumes, giving you three year's worth of readings. Reading Ancient Christian Devotional will give you bite-sized bits of profound wisdom from the patristic era every week.
Click on the Sample button to read a sample of Ancient Christian Doctrines.
Products Included In This Bundle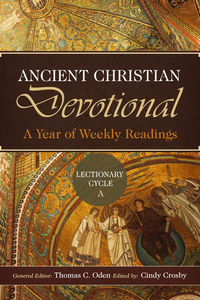 Ancient Christian Devotional: Lectionary Cycle A
A Year of Weekly Readings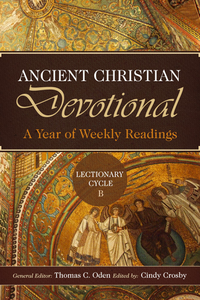 Ancient Christian Devotional: Lectionary Cycle B
A Year of Weekly Readings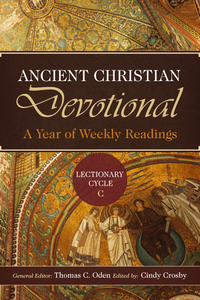 Ancient Christian Devotional: Lectionary Cycle C
A Year of Weekly Readings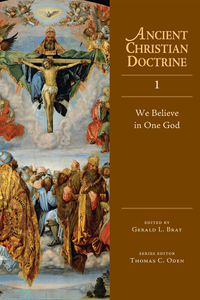 Ancient Christian Doctrine: We Believe in One God
Volume 1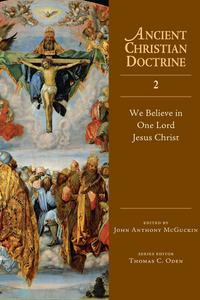 Ancient Christian Doctrine: We Believe in One Lord Jesus Christ
Volume 2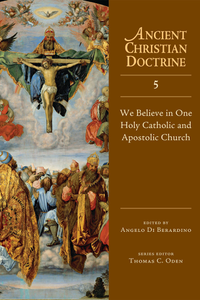 Ancient Christian Doctrine: We Believe in One Holy Catholic and Apostolic Church
Volume 5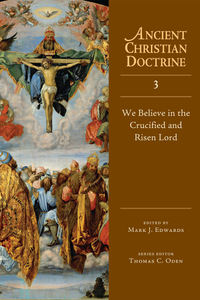 Ancient Christian Doctrine: We Believe in the Crucified and Risen Lord
Volume 3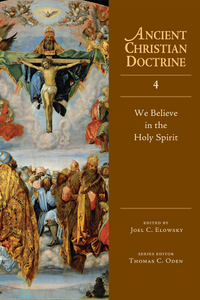 Ancient Christian Doctrine: We Believe in the Holy Spirit
Volume 4