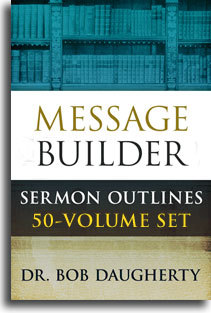 The Message Builder Bundle
50 Volumes
Product Details
The Message Builder Bundle is a massive collection of preaching & teaching materials that makes sermon and lesson building faster, easier, and more effective.
Created by Dr. Bob Daugherty, who studied, preached, and taught since 1957, the sheer volume of wisdom gathered in this set is astonishing. His work is well researched and precise. Daugherty held three doctorate degrees, and after five decades of preaching, he got right to the point with clear outlines, elegant alliteration, and soul-searching questions and answers. Everything Daugherty offers is solidly anchored in God's Word.
Materials You Can Easily Adapt and Apply
The Message Builder provides everything you need to preach expository sermons or teach Bible lessons on a wide range of Scriptures and topics (see list below). The first three volumes alone contain a year's worth of sermon material for every Sunday morning, every Sunday night, and every midweek service.
Daugherty deliberately connected lessons in the New Testament with the Old Testament, and alliterates nearly everything. He also had a gift for finding patterns of truth in God's Word that others might overlook.
About the Author
Dr. Bob Daugherty (1934-2018) pastored churches in the southeast part of the United States for 35 years before entering the field of full-time evangelism. He held a Bachelor of Arts degree from the University of Marietta, a Master of Religious Education from Covington Theological Seminary, a Doctor of Sacred Laws and Letters from Bethany Theological Seminary, a Doctor Of Laws from the Marietta University, and a Doctor Of Divinity from Georgia Baptist College and Seminary.
Products Included In This Bundle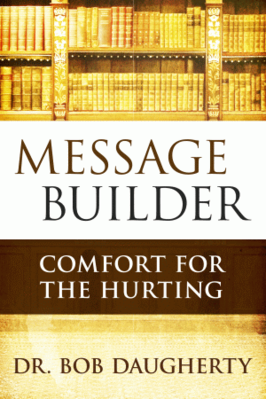 Comfort for the Hurting
The Message Builder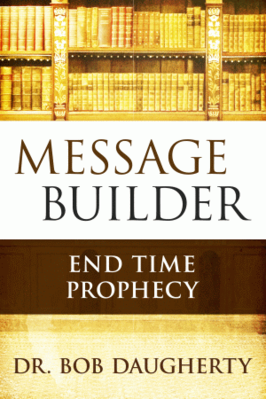 End Time Prophecy
The Message Builder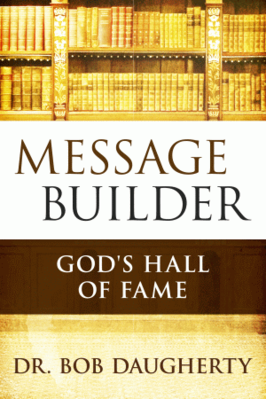 God's Hall of Fame
The Message Builder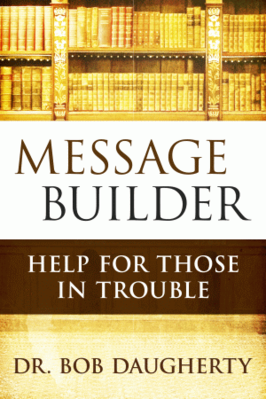 Help for Those in Trouble
The Message Builder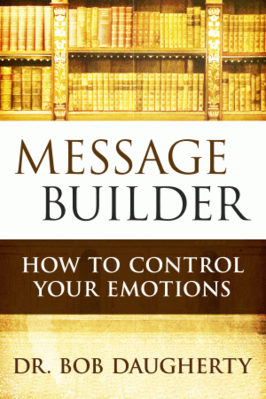 How to Control Your Emotions
The Message Builder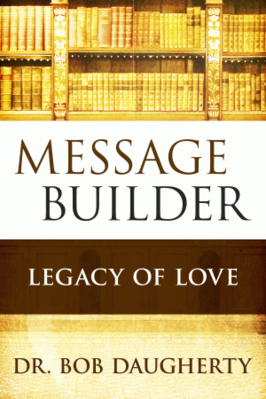 Legacy of Love
The Message Builder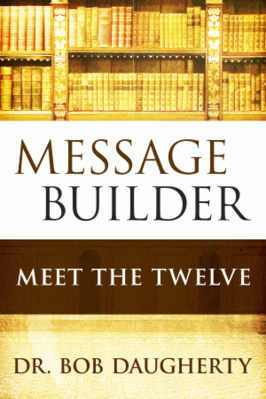 Meet the Twelve
The Message Builder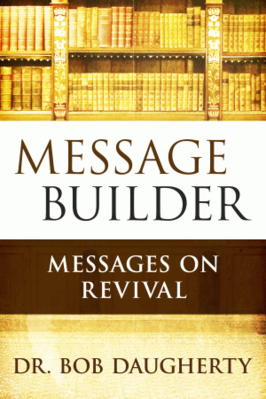 Messages on Revival
The Message Builder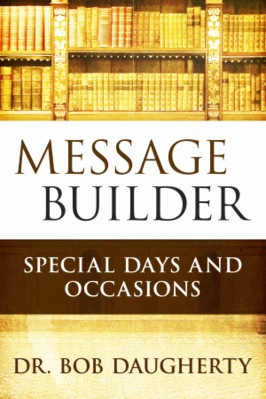 Special Days and Occasions
The Message Builder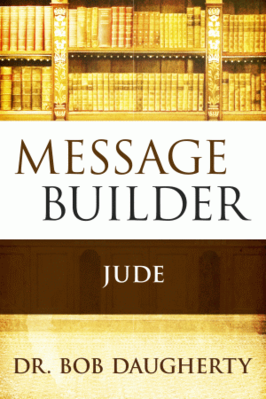 Studies in Jude
The Message Builder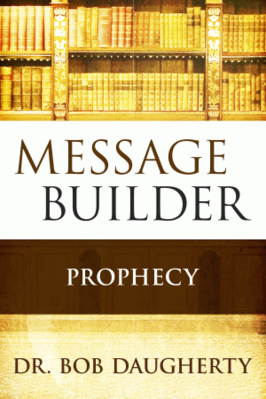 Studies in Prophecy
The Message Builder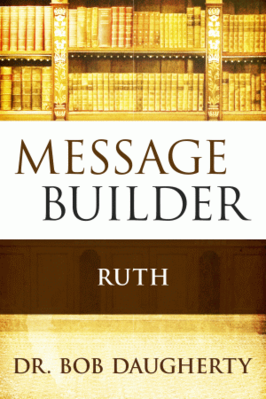 Studies in Ruth
The Message Builder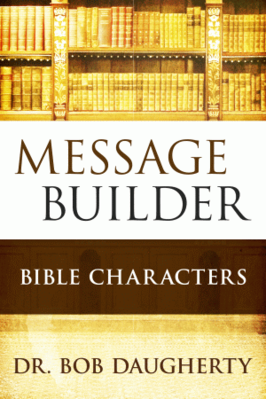 Bible Characters
The Message Builder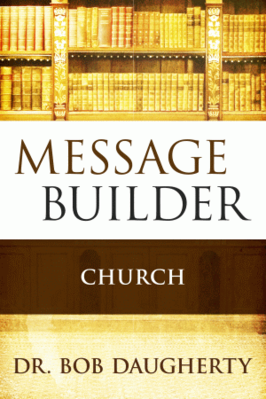 Studies on The Church
The Message Builder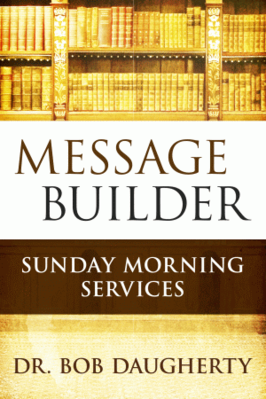 Sunday Morning Services
The Message Builder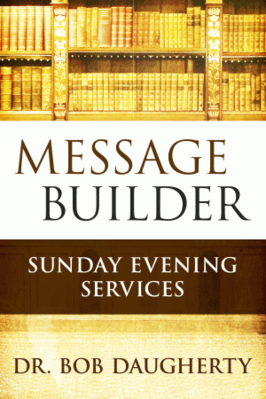 Sunday Evening Services
The Message Builder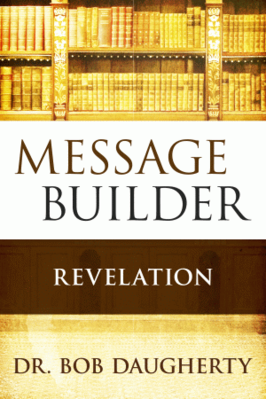 The Book of Revelation
The Message Builder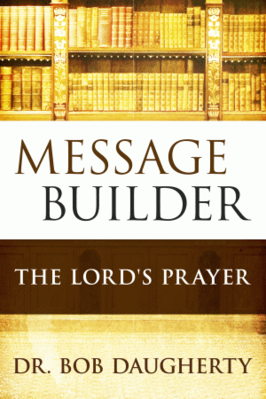 The Lord's Prayer
The Message Builder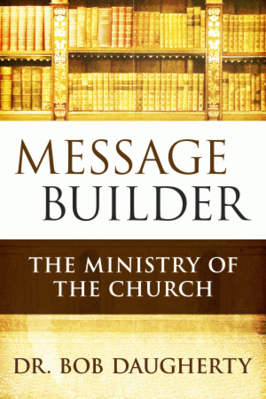 The Ministry of the Church
The Message Builder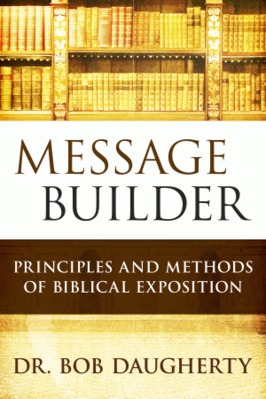 Principles and Methods of Biblical Exposition
The Message Builder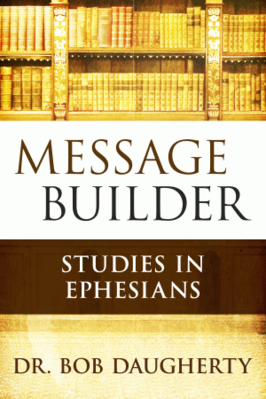 Studies in Ephesians
The Message Builder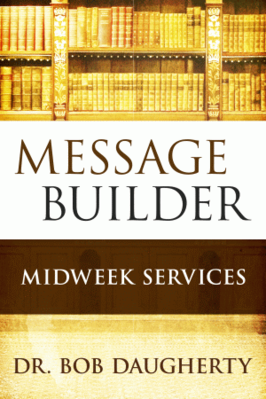 Midweek Services
The Message Builder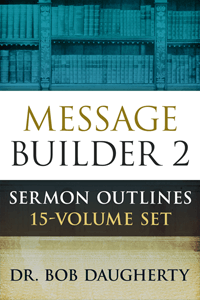 Eight Steps to Maturity: The Message Builder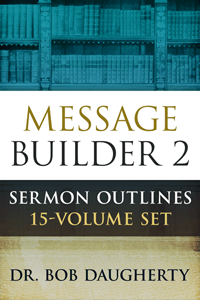 Evangelistic Messages: The Message Builder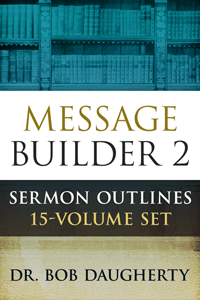 The Evidence of a Spirit-Filled Life: The Message Builder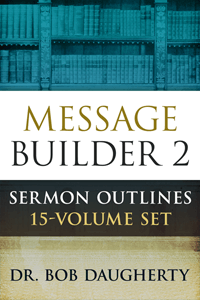 The Double Calls of Scripture: The Message Builder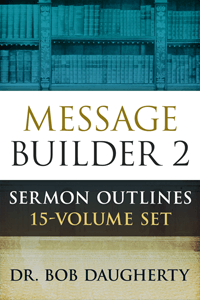 Words with a Ministry: The Message Builder
Unnamed Bible Characters: The Message Builder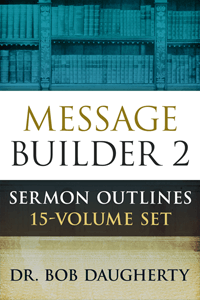 When Life Is Out of Place: The Message Builder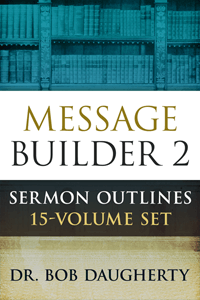 Old Testament Survey: The Message Builder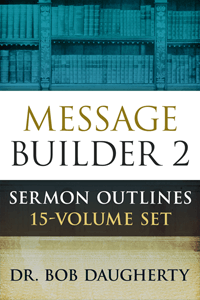 Prophetical Studies In Matthew Thirteen: The Message Builder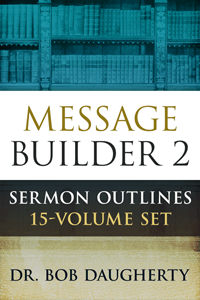 Studies in First Thessalonians: The Message Builder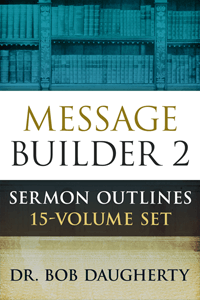 Studies in First Corinthians: The Message Builder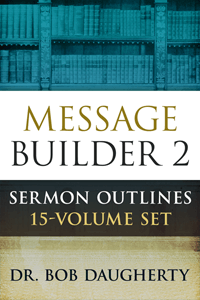 The Journey with Israel from Egypt to Canaan: The Message Builder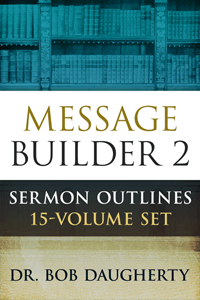 Portraits of Biblical Servants: The Message Builder
Series on Missions: The Message Builder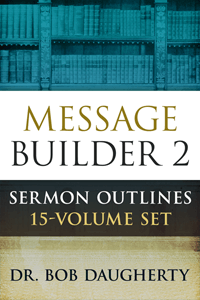 The Parables of Jesus: The Message Builder
21 Revival Messages: The Message Builder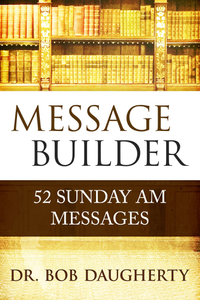 52 Sunday AM Messages: The Message Builder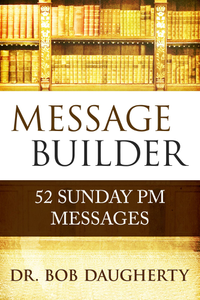 52 Sunday PM Messages: The Message Builder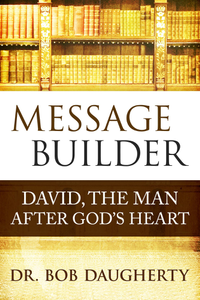 David, The Man After God's Own Heart: The Message Builder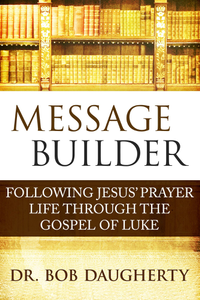 Following the Prayer Life of Jesus Through the Gospel of Luke: The Message Builder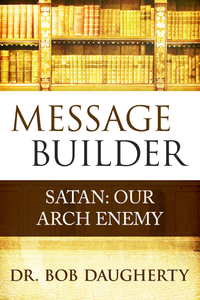 Satan: Our Arch Enemy: The Message Builder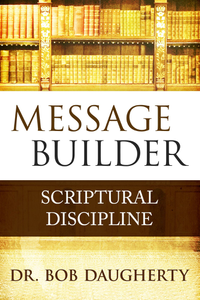 Scriptural Discipline: The Message Builder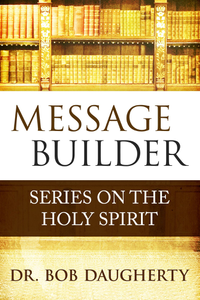 Series on the Holy Spirit: The Message Builder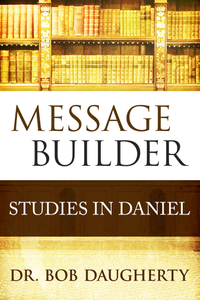 Studies in Daniel: The Message Builder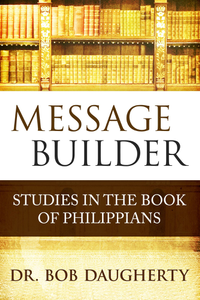 Studies in Philippians: The Message Builder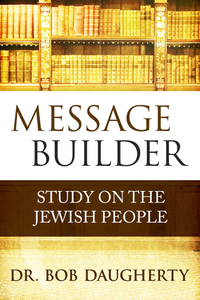 Study on The Jewish People: The Message Builder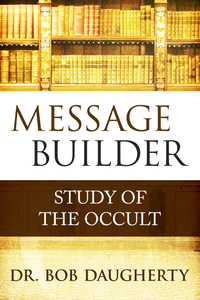 Study of the Occult: The Message Builder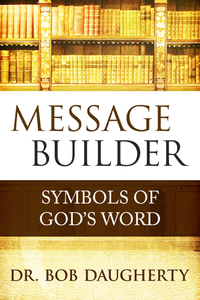 Symbols of God's Word: The Message Builder