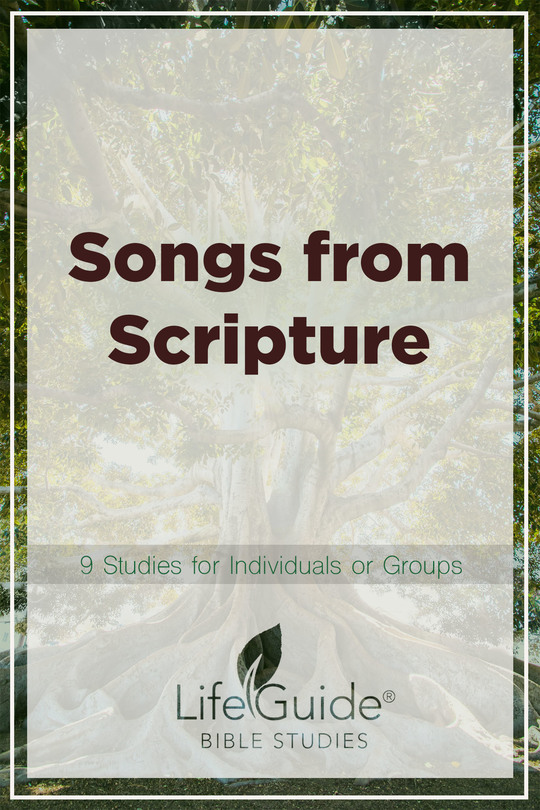 LifeGuide - Songs from Scripture
9 Studies for Individuals or Groups
Product Details
"Sing praises to God, sing praises; sing praises unto our King, sing praises. For God is King of all the earth; sing ye praises with understanding," (Psalm 47:6-7).
Throughout the Bible there are songs. Some are songs of celebration and hope while others express despair or humility and still others recount God's redemption. "Songs lift our hearts and minds," writes James Reapsome. "They powerfully convey truth poetically and musically. God commands us to love him totally and exclusively with the union of our emotion, intellect, and will. That's why he included songs when he inspired the words of the Bible."
Taken together these songs reveal our humanity before God and the glory and grace of life in him. In nine studies, this LifeGuide® explores several biblical songs from both the Old and New Testaments.

About the Author:

James W. Reapsome (d. 2017) was a pastor and served as editor of Evangelical Missions Quarterly and the World Pulse newsletter. He was the coeditor of Innovation in Mission and the author or coauthor of LifeGuide studies such as Exodus, Hebrews, Grief, Marriage, and Songs from Scripture.