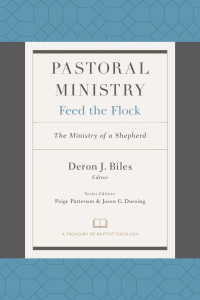 Pastoral Ministry: Feed the Flock
Highlights
This contains only one chapter of the book Pastoral Ministry.
Product Details
"So he shepherded them according to the integrity of his heart, and guided them by the skillfulness of his hands." —Psalm 78:72

Being a pastor is an audacious calling—both a remarkable privilege and an unaccomplishable task. In general, the Bible talks about the identity of a shepherd more than the activity of a shepherd. Yet both are vital in ministry. Ezekiel 34 is God's message to pastors: His template by which our ministries will be measured. Pastoral Ministry brings together this mandate of God, the needs of the sheep, and the model of the good Shepherd to uniquely inspire and equip you to fulfill your ministry as a shepherd.