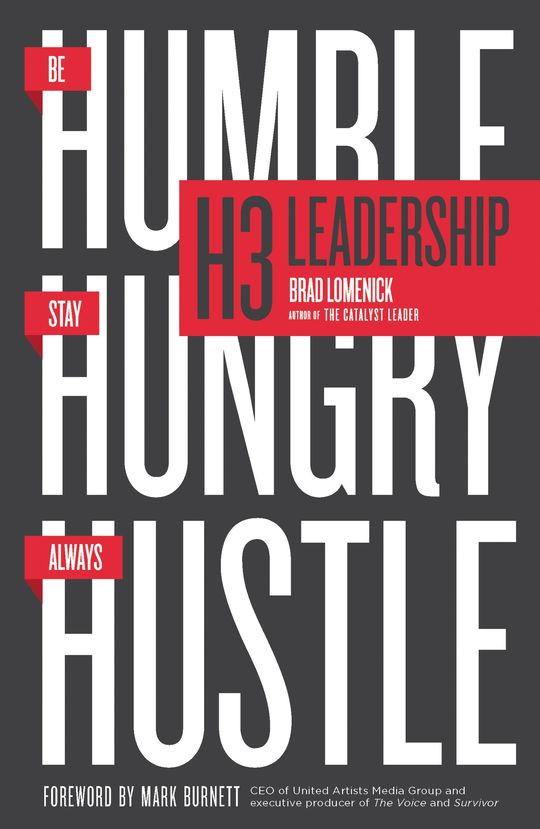 H3 Leadership
Be Humble. Stay Hungry. Always Hustle.
Product Details
In his new book H3 LEADERSHIP: Be Humble. Stay Hungry. Always Hustle., Brad Lomenick shares his hard-earned insights from more than two decades of work alongside thought-leaders such as Jim Collins and Malcom Gladwell, Fortune 500 CEOs and start-up entrepreneurs. He categorizes 20 essential leadership habits organized into three distinct filters he calls "the 3 Hs": Humble (Who am I?), Hungry (Where do I want to go?) and Hustle (How will I get there?). These powerful words describe the leader who is willing to work hard, get it done, and make sure it's not about him or her; the leader who knows that influence is about developing the right habits for success. Lomenick provides a simple but effective guide on how to lead well in whatever capacity the reader may be in.

About the Author:
Brad Lomenick is a strategic advisor and leadership consultant specializing in influence, innovation, generational issues and business strategy. He is a sought-after speaker at conferences, churches and colleges as well as author of The Catalyst Leader (Thomas Nelson, 2013). For over a decade, he served as lead visionary and president of Catalyst, one of America's largest movements of Christian leaders. Under his watch, Catalyst convened hundreds of thousands of influencers through high-energy and experiential leadership conferences across the United States. Before running Catalyst, he spent five years involved in the growth of the nationally acclaimed Life@Work magazine and was a management consultant with Cornerstone Group. Before that, he served as foreman for Lost Valley Ranch, a four-diamond working guest ranch in the mountains of Colorado. Brad serves on the advisory board for Suffered Enough, the A21 Campaign, Red Eye Inc. and Praxis.