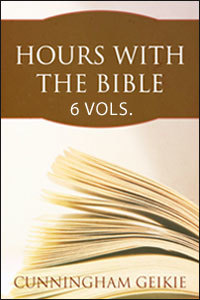 Hours with the Bible
6 Volumes
Product Details
Hours with the Bible is a 6-volume set by John Cunningham Geikie. Geikie was a contemporary of Charles Spurgeon, who described him as "one of the best religious writers of the age." This 3,000-page reference work covers much of the Old Testament, including the Patriarchs, Judges, Kings, and Prophets. Geikie delves deep into the lives of these key characters of the Bible. His writing flows in a narrative style that you'll find inspiring and easy to read. This set has been out of print for many years and is difficult to find.
About the Author
John Cunningham Geikie (1824-1906) was a Scottish-born minister and author. After studying divinity at Queens' College, Kingston, Ontario, Geikie was ordained a Presbyterian minister. Throughout his life he was a missionary, minister, and deacon, among other vocations. The books he wrote were popular, and Spurgeon described him as "one of the bet religious writers of the age," and F.B. Meyer recommended Hours with the Bible as invaluable.
Click the sample button above to read an excerpt from Volume 3.
Products Included In This Bundle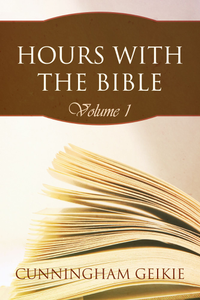 Hours with the Bible: Volume 1: From Creation to the Patriarchs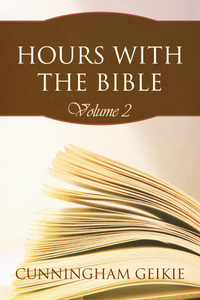 Hours with the Bible: Volume 2: From Moses to the Judges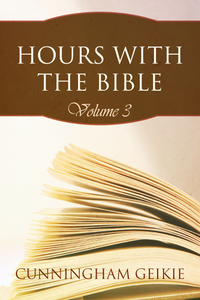 Hours with the Bible: Volume 3: From Samson to Solomon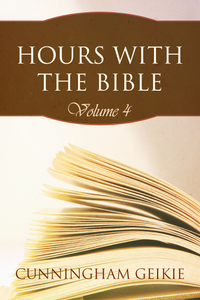 Hours with the Bible: Volume 4: From Rehoboam to Hezekiah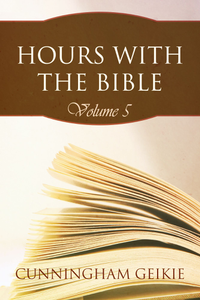 Hours with the Bible: Volume 5: From Menasseth to Zedekia and Contemporary Prophets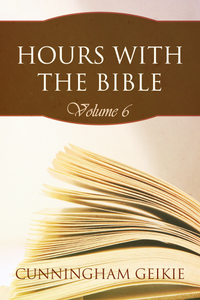 Hours with the Bible: Volume 6: From The Exile to Malachi, Completing the Old Testament