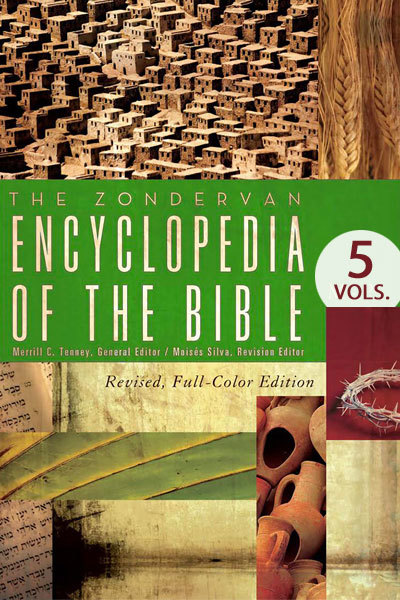 The Zondervan Encyclopedia Of The Bible
5 Volumes
Product Details
The Bible is full of names, places, and terms that may not be familiar to modern readers. Bible dictionaries & encyclopedias supply important background information to illuminate unknown historical & cultural information, cross-references, original language insights, and more. The concise definitions of words provided in these resources help you grow your understanding the Bible.
Ideally Suited for Wordsearch - Extremely Helpful for Sermon and Lesson Preparation
The Zondervan Encyclopedia of the Bible has been a classic Bible study resource for more than 30 years. In print, this encyclopedia of the Bible is helpful and informative, but using it in Wordsearch unlocks its powerful potential even more.
No matter what verse you are studying, the definitions of important words and more information on the people, places, and backgrounds can help you understand the Bible on a deeper level.
The Zondervan Encyclopedia of the Bible is a comprehensive and reliable library of information. When you want to learn more about a word, all you have to do is right-click, then select "Definition for," and your Word Definition Window will open with the definition and any other information. If you know a specific word you would like to look up, you can just type it into the Word Definition Window, and The Zondervan Encyclopedia of the Bible results will show up. Not only that, but you can compare what The Zondervan Encyclopedia of the Bible provides with any other dictionaries or encyclopedias you might have in your library.
Just One Example from the 7,500 Articles in The Zondervan Encyclopedia of the Bible
Let's say you are studying Mark 3:4, where Jesus heals the man with the shriveled hand and asks "Is it lawful to do good on the Sabbath or to do evil, to save life or to kill?," and want to learn more about the Sabbath. The Zondervan Encyclopedia of the Bible provides a definition, plus articles on the Origin of the Sabbath, the History of the Sabbath, and Views of the Christian's Obligation to Keep the Sabbath.
The entry also includes images of a Babylonian astronomical text, written in cuneiform, that was used to determine time, an image of the reconstruction of an ancient synagogue in Capernaum where this event may have taken place, and an image of a modern synagogue in Egypt where Jews still worship on the Sabbath. And that is all just from looking up one word! The Zondervan Encyclopedia of the Bible includes more than 7,500 articles alphabetically arranged for easy reference. By looking up this one word, I now have several specific insights that can be applied to believers today.
Thoroughly Revised with the Latest Scholarship
In addition to those 7,500 articles, this edition of The Zondervan Encyclopedia of the Bible is thoroughly revised and includes up-to-date entries based on the latest scholarship. The volumes also include:
More than 5,000 pages of vital information on Bible lands and people
Hundreds of full-color and black-and-white illustrations, charts, and graphs for ready reference
Different viewpoints of scholarship to permit a well-rounded perspective on significant issues related to doctrines, themes, and biblical interpretation (new articles have been added in this revised version to improve their discussion of existing topics.)
Scholarly articles ranging across the entire spectrum of theological and biblical topics, backed by the most current body of archaeological research
238 contributors from around the world.
With The Zondervan Encyclopedia of the Bible, anytime you need to know more about a person, place, event or term, you are only a few clicks away from becoming a more knowledgeable student of God's Word.
About the Editors
Merrill C. Tenney was professor of theological studies and dean of the Graduate school of Theology at Wheaton College, where he taught from 1944 to 1982. In addition to teaching New Testament and Greek, he was the general editor of the Zondervan Pictorial Bible Dictionary, served on the original translation team for the New American Standard Bible, and wrote several books. Tenney was an advocate of fundamentalism and a second president of the Evangelical Theological Society. He was born in Massachusetts and received his education from Nyack Missionary Training Institute, Gordon College of Theology and Missions, Boston University, and Harvard University. He and his wife Helen and two sons.
Moisés Silva taught biblical studies at Westmont College, Westminster Theological Seminary, and Gordon-Conwell Seminary. He is the author or coauthor of eight books and the revising editor of The Zondervan Encyclopedia of the Bible.
Endorsements
Lavishly illustrated and in readable English, The Zondervan Encyclopedia of the Bible is more accessible for non-scholars than comparable Bible encyclopedias. The new articles reflect the great advances made since this useful work's first appearance.
Pastors or teachers will be hard-pressed to find a topic that is not covered in The Zondervan Encyclopedia of the Bible. It can save a thoughtful pastor and teacher many hours of work in their study of the Scriptures.
For preachers and teachers of the Bible, few things are more important than being able to speak with authority and confidence. Where does that come from? In part from knowing things as detailed as how to pronounce a strange name correctly, as overarching as what we learn in a theological article, or as comprehensive as a character biography. All are here. The original edition of this encyclopedia has helped me preach more confidently for decades, and so I look forward to using the new and improved edition.
Products Included In This Bundle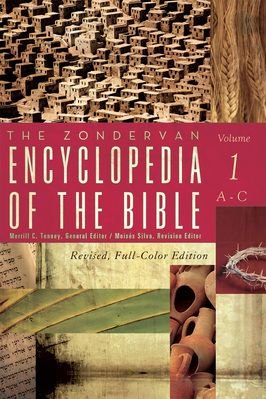 The Zondervan Encyclopedia of the Bible, Volume 1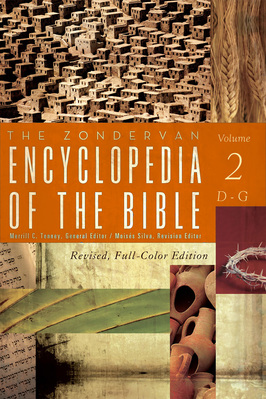 The Zondervan Encyclopedia of the Bible, Volume 2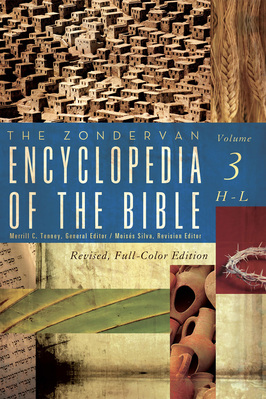 The Zondervan Encyclopedia of the Bible, Volume 3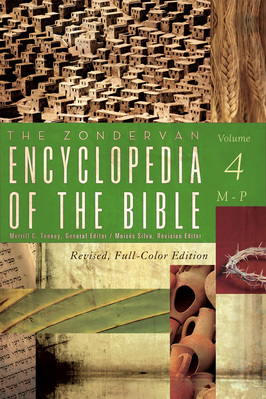 The Zondervan Encyclopedia of the Bible, Volume 4
The Zondervan Encyclopedia of the Bible, Volume 5