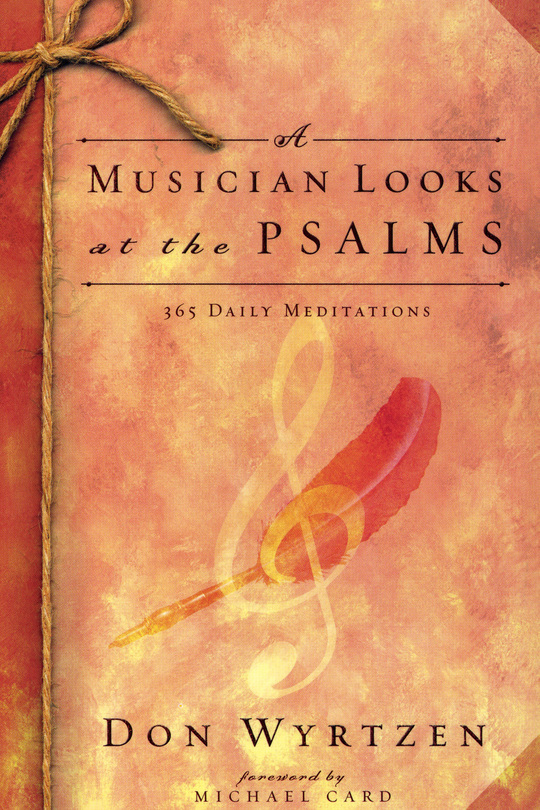 A Musician Looks at the Psalms
365 Daily Meditations
Product Details
A Musician Looks at the Psalms is like "a modern-day psalter, written by one who has grappled with the hard realities of life in the workplace, at home, and in the secret sanctuary of his own heart. Like the psalmists, he does not offer pat answers to complex problems. Rather, he strips away the superficialities he encounters in daily living and probes all one hundred and fifty psalms for the light they shed on his spiritual pilgrimage."

A daily devotional covering the whole year and all 150 psalms, A Musician Looks at the Psalms superimposes modern musical forms on these ancient texts. It is built on three part forms: theme, development, and recap for each day. All musical terms are defined, and it contains a subject index (i.e. Praise, Sovereignty, Depression, Worship etc.) for casual reading and browsing. It also includes a quartet of essays on "Church Music in the 21st Century", which comprises a simple and biblical theology of worship and music. A Musician Looks at the Psalms is a unique work and you won't find any else on the market like it.

About the Author:
Don Wyrtzen is recognized as one of the leading musicians and statesmen in Christian music. He is a graduate of Moody Bible Institute, The King's College, and Dallas Theology Seminary. Don has arranged/composed over four hundred anthems and sacred songs, including "Worthy Is the Lamb," "Finally Home," and "Love Was When." Over two million of his musicals have been sold. He resides with his family in Brentwood, Tennessee.