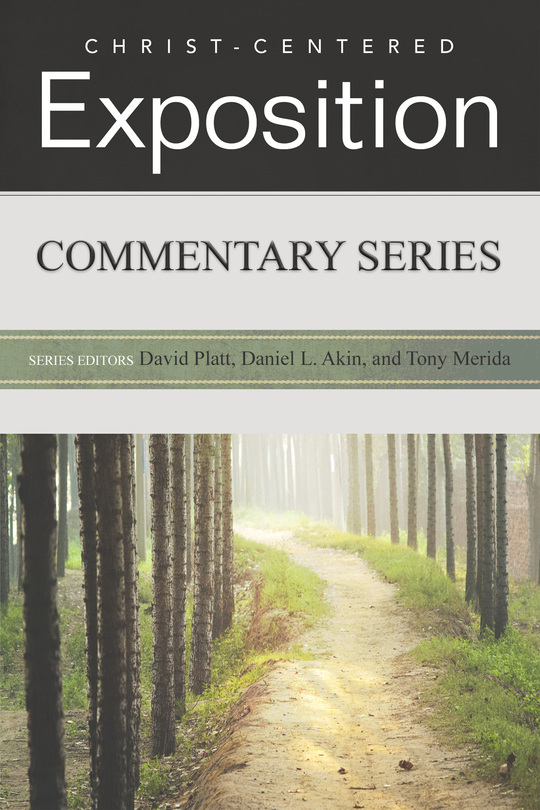 Christ-Centered Exposition Commentary 26 Volume Library
Highlights
Includes All 26 Available Volumes
Product Details
"We believe the Bible is God breathed, authoritative, inerrant, sufficient, understandable, necessary, and timeless. We also affirm that the Bible is a Christ-centered book; that is, it contains a unified story of redemptive history of which Jesus is the hero." -Series Editors
The Christ-Centered Exposition Commentaries take a Christ-centered approach to exposing truths in each book of the Bible, seeking to exalt Jesus in each one.
This series is designed for busy pastors. Each passage of Scripture is outlined in a style that is helpful for sermon preparation, and you'll find many of the main points and sub-points are fully alliterated. This makes it helpful for weekly preparation of biblically faithful and gospel-saturated sermons.
Even if you are not a pastor, this series can be enjoyed by anyone who wants to see Christ in all aspects of Scripture. Each chapter concludes with a "Reflect & Discuss" section meant for small group study, personal devotion, sermon preparation, or all three.
What the Bible says is what the authors exposit. The text is carefully handled with exegetical accuracy and explained in an easy-to-read, practical, and friendly way. Each exposition has a devotional nature meant to encourage you. You'll also find this series is packed with helpful illustrations and theologically driven applications. While the primary objective is for the commentary to expose the text, much effort is given to providing inspiring and illuminating illustrations coupled with timely and timeless application.
Check out a sample of this series by clicking on the yellow "Sample" button under the book cover on this page.
About the Authors/Series Editors
David Platt is pastor of the Church at Brook Hills in Birmingham, Alabama. He holds a Ph.D. from New Orleans Baptist Theological Seminary and is the author of the best-selling book, Radical: Taking Back Your Faith from the American Dream.
Tony Merida is lead pastor of Imago Dei Church in Raleigh, North Carolina. He earned a Ph.D. in preaching from New Orleans Baptist Theological Seminary and serves as associate professor of Preaching at Southeastern Baptist Theological Seminary. His books include Faithful Preaching and Orphanology.
Daniel L. Akin is the president of Southeastern Baptist Theological Seminary in Wake Forest, North Carolina. He holds a Ph.D. in Humanities from the University of Texas at Arlington and has authored or edited many books and Bible commentaries including Ten Who Changed the World and the Christ-Centered Exposition Commentary volumes on Mark and 1, 2, 3 John.
Endorsements
Platt, Akin, and Merida have launched series that will give a rising generation of pastors a tremendous resource for seeing how all the Scriptures prepare for and proclaim the ministry of Christ. The pastoral focus, the preaching tools, and the redemptive insights make this a series of immediate use and great aid to pastors who want to equip their people to serve the Lord in the joyous power of the gospel—rather than in the vain pressures of servile dread of slavish fear.
Products Included In This Bundle