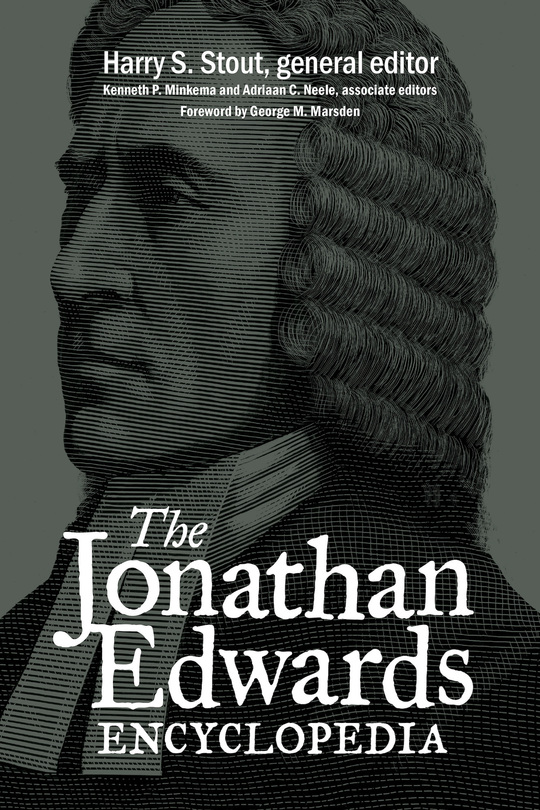 The Jonathan Edwards Encyclopedia
Product Details
Jonathan Edwards (1703–1758) is widely acknowledged as one of the most brilliant religious thinkers and multifaceted figures in American history. A fountainhead of modern evangelicalism, Edwards wore many hats during his lifetime—theologian, philosopher, pastor and town leader, preacher, missionary, college president, family man, among others.

With nearly four hundred entries, this encyclopedia provides a wide-ranging perspective on Edwards, offering succinct synopses of topics large and small from his life, thought, and work. Summaries of Edwards's ideas as well as descriptions of the people and events of his times are all easy to find, and suggestions for further reading point to ways to explore topics in greater depth.

Comprehensive and reliable, with contributions by 169 premier Edwards scholars from throughout the world, The Jonathan Edwards Encyclopedia will long stand as the standard reference work on this significant, extraordinary person.

About the Author:

Harry S. Stout is the Jonathan Edwards Professor of American Religious History at Yale University and general editor of the Works of Jonathan Edwards and director of the Jonathan Edwards Center.
Endorsements
The astonishing renaissance in study of Jonathan Edwards has very much needed a definitive reference work. This is it. An army of first-rate Edwards scholars has written authoritatively on every angle of his life and thought. The book summarizes, but it should also spur, the best kind of historical and theological scholarship.
This remarkable volume of nearly 400 essays tackles a sweeping range of topics related to the life, thought, times, and legacy of America's most influential theologian. The authors consider important but often-overlooked topics (such as Edwards's shifting views on aging) and cast new light on often-considered topics (such as Edwards's Puritan context). The concise bibliographic suggestions at the end of each article are worth the price of admission alone. The word landmark is overused in cover endorsements. In this case, however, no other word adequately conveys the importance of The Jonathan Edwards Encyclopedia.
Jonathan Edwards has received his ultimate tribute. This encyclopedia is a proverbial feast of scholarship and erudition, presented to readers in succinct, clear, and manageable bites. It is one of those rare reference works that you long to read from cover to cover.
The Jonathan Edwards Encyclopedia assembles a remarkable cast of Edwards experts, whose entries offer a treasure trove of insights into Edwards's vast body of work. A fitting monument to Edwards himself, this compendium will be an essential resource for scholars and admirers of this great preacher and theologian.