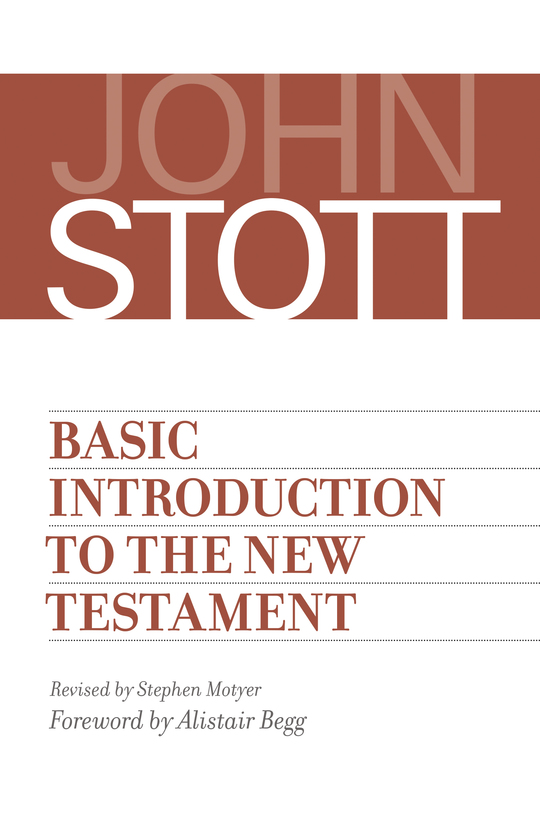 Basic Introduction to the New Testament, Revised
Product Details
Originally published in 1954 as Men with a Message, this book introduces readers to the message of the New Testament writers, including Mark, Matthew, Luke, John, Paul, and more. This new issue presents the text of the book's 1994 edition, which bears the vintage Stott hallmarks—comprehensive knowledge of his subject, acute intellectual rigor, and powerful analysis—and was updated and expanded by Stephen Motyer at John Stott's invitation. Anytime you plan on preaching from the New Testament, this volume will be where you turn.

About the Author:

John Stott (1921–2011) was rector emeritus of All Souls Church, Langham Place, London, and founder of the London Institute for Contemporary Christianity. His many other books include The Cross of Christ, Your Mind Matters, and Basic Christianity.

Stephen Motyer is lecturer in New Testament and hermeneutics and the leader of theology and counseling program at the London School of Theology. He is the author of numerous books, including Your Father the Devil?, Israel in the Plan of God, Discovering Hebrews, Discovering Ephesians, Antisemitism and the New Testament, and Unlock the Bible.
Endorsements
You should read everything John Stott writes.
This is a marvelously concise, spiritually minded introduction that I highly commend.
If I were returning to pastoral ministry in a local church, I would ensure that there were always copies available of John Stott's Basic Introduction to the New Testament. And every time I started a series of expositions of any New Testament book, Stott's Basic Introduction would be mentioned from the pulpit. Christians looking for introductory help in understanding the Bible simply cannot do better than to turn to this classic.