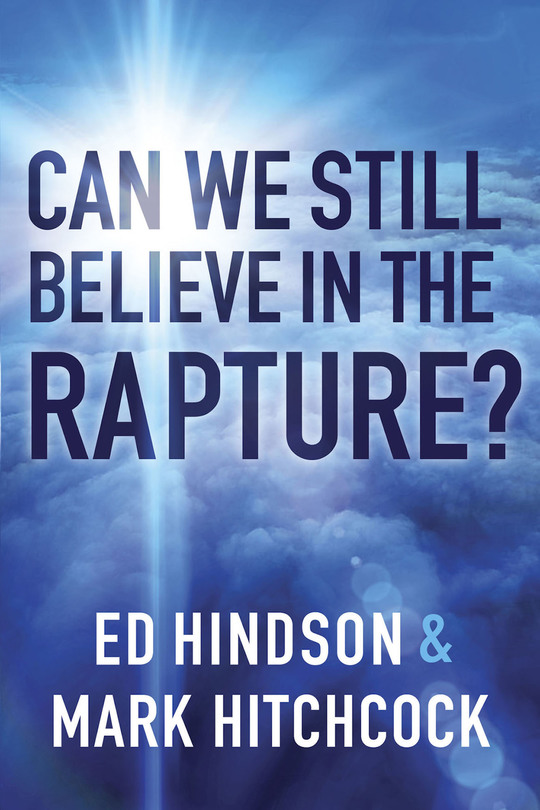 Can We Still Believe in the Rapture?
Product Details
Christian Fiction...or Biblical Fact?
Today, the hope that all believers on earth will be "caught up" to heaven is being challenged in new waves of criticism. Is the rapture really taught in the Bible? Can we really expect Jesus to gather up His followers before the Antichrist is revealed?
In this well-reasoned and thorough defense, prophecy authors Mark Hitchcock and Ed Hindson examine the concept, context, and consequences of the important and long-expected event known as the rapture. Discover the answers to such questions as…
What is the rapture—and is there any historical precedent for it?
Why do some believers object to the idea of a rapture?
Does the timing of the rapture really make a difference?
As you explore what Scripture says about the end times, you'll get a grander glimpse of your glorious future and the deepest hope of every follower of Jesus.
About the Authors:
Mark Hitchcock is the author of over 30 books related to end-time Bible prophecy, including
Middle East Burning
and
101 Answers to Questions About the Book of Revelation
. He earned a ThM and PhD from Dallas Theological Seminary and is the senior pastor of Faith Bible Church in Edmond, Oklahoma. He also serves as Associate Professor of Bible Exposition at DTS.
Ed Hindson, Dean of the School of Divinity and Distinguished Professor of Religion at Liberty University in Virginia, is the speaker on
The King Is Coming
telecast and the author and general editor of 40 books. He holds a DMin from Westminster Theological Seminary and PhD from University of South Africa.
Endorsements
In an age where it is all too common to speak of the rapture as a recent idea that lacks biblical roots and leads to a lack of engagement with the world as it is, Mark Hitchcock and Ed Hindson take a close biblical look at the doctrine and the objections to it. This book is loaded with careful historical, biblical, and theological observations about pretribulationism. It is a book that should not be left behind!
I have read several helpful books on the rapture, but this one is at the top. Mark Hitchcock and Ed Hindson make a compelling exegetical, theological, and historical case for a pretribulational rapture. They also take on the best and most current arguments from those who oppose the pretribulational rapture view. Adherents of a pretrib rapture will be encouraged. Those who disagree will have to interact with the arguments in this book.
It's a vitally important question on a key topic for believers: Can we still believe in the rapture? I'm grateful for this substantive and biblical answer to the question and especially recommend that a new generation of Christians and pastors read and reflect upon the truths of this outstanding book.
Yes, we can still believe! Read this book with an open mind and you may also be convinced that you can believe in the rapture. When we believe in the rapture, our sense of urgency and our commitment to advancing the gospel increases greatly.