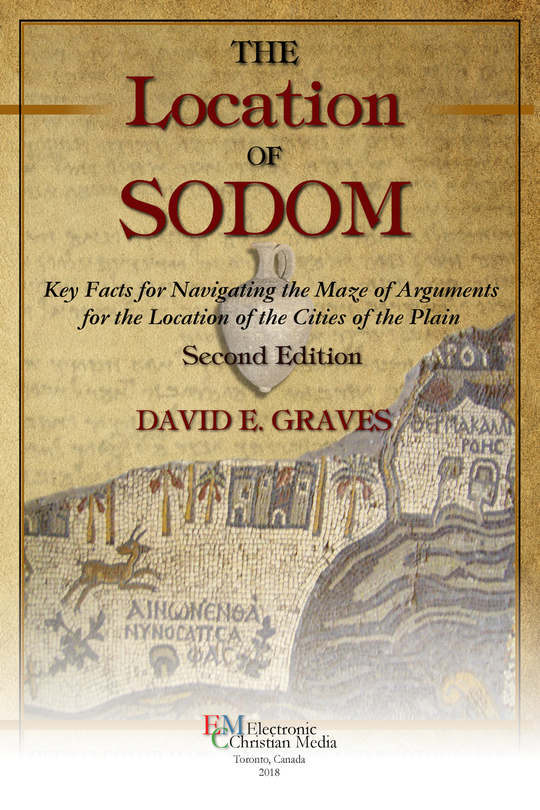 The Location of Sodom
Key Facts for Navigating the Maze of Arguments for the Location of the Cities of the Plain
Product Details
The Bible describes the destruction of Sodom and Gomorrah in Genesis 19 in terms of fire and brimstone falling from heaven. But what actually happened to these cities? Where are they today? Did they survive the cataclysmic destruction? Two archaeological sites have recently been identified as Sodom, but which is the best candidate for the location of Sodom: Tall el-Hammâm, at the northern end of the Dead Sea in the Jordan Valley, or Bâb edh-Dhrâ, at the southern end of the Dead Sea in the Ghor? Trying to navigate the maze of arguments can be a daunting task.

Graves provides a useful tool for reader in their quest for the location of this illusive biblical city. This work provides sixty-two helpful facts grouped together in methodological, hermeneutical, geographical, chronological, archaeological, cataclysmal, and geological chapters, which set the stage for further research and consideration.

About the Author:

David E. Graves (Ph.D., University of Aberdeen) has been involved in teaching the Bible and archaeology for more than thirty-five years and is currently an Assistant Professor at Liberty University Online, Rawlings School of Divinity. He is one of the worlds leading experts on Sodom. He has taught archaeology at Oxford University, England; provided tours of the Ashmolean and British Museums; traveled extensively in the Middle East; and been involved in Mount Ararat research. He is currently a supervisor at the Shiloh excavations, Israel and was part of the team who discovered and excavated the Dead Sea Scroll cave Q12 near Qumran, Israel (Jan 2017) and Tall el-Hammam (Sodom?), Jordan (2005-2015); and is a member of the Near East Archaeological Society (NEAS). He is the author of The Seven Messages of Revelation and Vassal Treaties: Literary Genre, Structure, and Function; Key Themes of the Old Testament and the New Testament; The Location of Sodom; and has authored a number of articles on the Bible and archaeology.