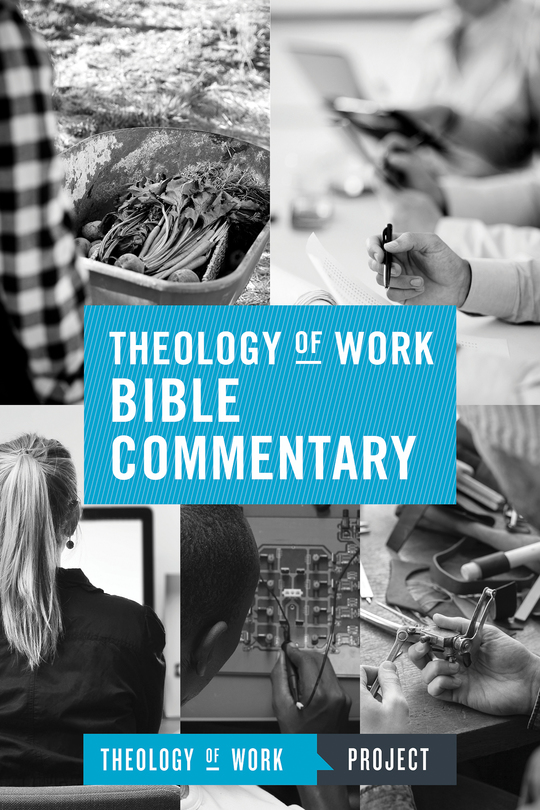 Theology of Work Bible Commentary
Genesis through Revelation
Product Details
Work matters to God. But when it comes to work, theology is seldom practiced out loud.

In his experience, the president of the Theology of Work Project, Haddon W. Robinson, realized that there is a great divide between the leadership of the church and the everyday lives of the people they are called to equip.

But the Bible has much to say about our everyday work. The Theology of Work Bible Commentary explores what the entire Bible says about work. It represents more than five years of research by 140 contributors from sixteen countries, guided by an international steering committee of twenty scholars, pastors, and Christians from a variety of workplaces.

Going through each Bible book at a time, the commentary brings to the surface what we might not have seen about work. It then includes a main conclusion for each book as a whole.

As a pastor or teacher, this is a great resource to be able to lead your people in how to follow God's call in their everyday lives. As a layperson, the information in this volume has the power to change the way you view your work and live all of life in Christ.
Endorsements
Did you ever wonder what your work has to do with your faith? The short answer is everything, and now you can read all about it in this Theology of Work Bible Commentary, now in print for the first time. Heartily recommended.
This series is a magnificent contribution to one of the most neglected themes in Christian ethics. Avoiding the easy anachronism of finding a few proof-texts that might apply to modern work, the authors let the distinctive voices and broader themes of Scripture illuminate our working life. The conversation about faith and work is deeper and richer thanks to the Theology of Work Project.