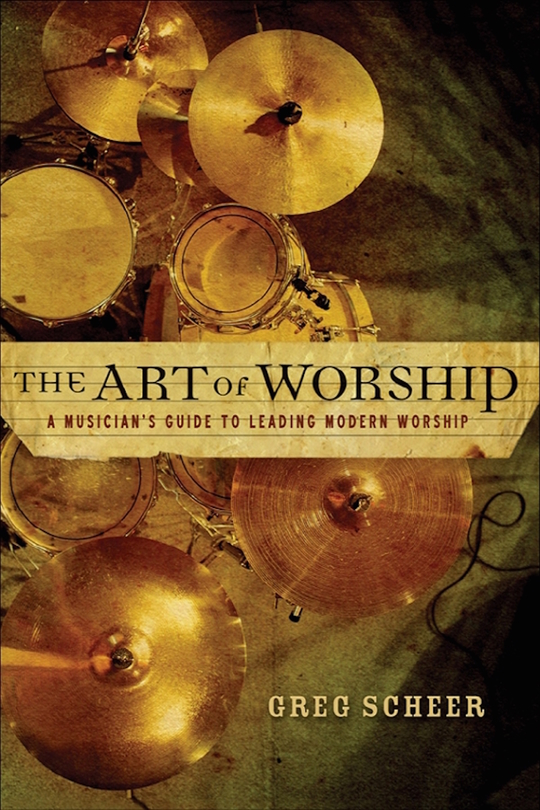 The Art of Worship
A Musician's Guide to Leading Modern Worship
Product Details
Is your church launching a contemporary service, trying to balance traditional and modern musical tastes, or seeking relevant worship for a secularized society? If so, here is the complete guide to making it happen. From enlisting and training an effective leadership crew to overcoming opposition from resistant church members, The Art of Worship charts a clear course through every aspect of worship. Comprehensive technical details, biblical principles, and action steps make this an invaluable resource for musicians, leaders, pastors, and students reaching for new horizons in ministry.

About the Author:

Greg Scheer is a composer, church musician, and choir and music director. Currently minister of worship at Church of the Servant (CRC) and a music associate with the Calvin Institute of Christian Worship, both in Grand Rapids, Michigan, he is the author of The Art of Worship and a contributor to The Hymn, Call to Worship, Worship Leader, and New Songs of Celebration Render.
Endorsements
This book should be read by those on the inside of 'contemporary' worship leadership who do not yet understand the full breadth and depth of church music ministry and by those on the outside who do not yet believe that 'contemporary' worship is capable of the full breadth and depth of church music ministry. Reading The Art of Worship is like witnessing a baptism; a full immersion, adult baptism. Scheer 'buries' the band and 'resurrects' a team of servants to new life in the name of full-orbed ministry, musical excellence, and community responsibility.
Thanks to Greg Scheer for this practical, pastoral, and principled guide. It provides great illustrations, solid theology of worship, and is not just for musicians; pastors will also benefit from learning about the dynamics of building teams that lead music in worship.
This comprehensive guide to the nuts-and-bolts of contemporary worship leadership will challenge both new and veteran leaders to rethink their approach to a host of practical challenges. As the book explores very practical matters, it achieves something more: it remains grounded in a thoughtful, theologically sound approach to Christian worship. Greg Scheer demonstrates that we never have to choose between integrity and relevance in preparing to lead God's people in worship.
The Art of Worship is a very practical tool. It will enable the worship leader or worship committee to thoughtfully analyze their current style of worship and to plan step by step for future change.