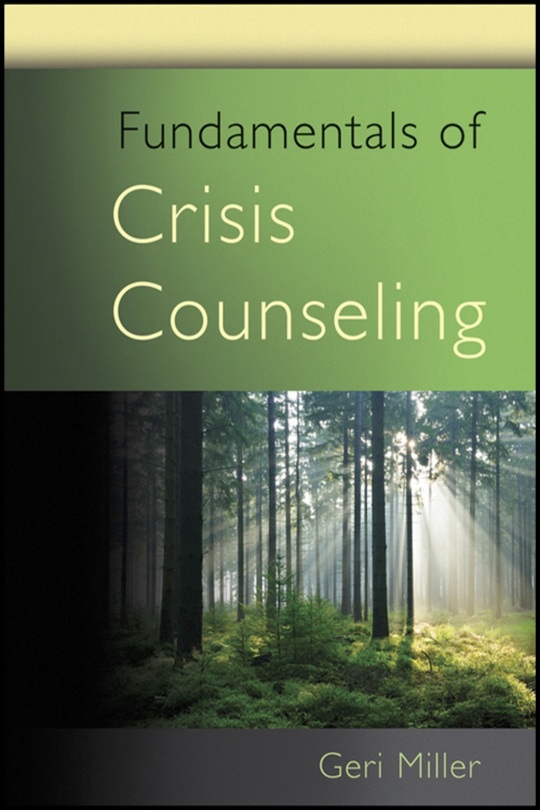 Fundamentals of Crisis Counseling
Product Details
An indispensable handbook for assisting clients in crisis and in their journey toward healing.
Integrating practical training with both research and theory,
Fundamentals of Crisis Counseling
offers students and professionals proven hands-on techniques to assist clients in recovery from crisis and towards an eventual return to their day-to-day lives.
Written in the author's gentle yet purposeful voice, this reader-friendly guide is filled with lessons on current evidence-based counseling, how to operate as a client stress manager, and information on finding resources that facilitate client resilience. In addition, the author helps counselors improve counseling effectiveness by gaining a better understanding of their own strengths and weaknesses and emphasizes the importance of self-care.
Stemming from the author's 35 years of experience as a crisis counselor, this book contains valuable information on:
Crisis theory and intervention models
Concepts, techniques, assessment, and treatment for disaster mental health work
Legal and ethical concerns regarding working with individuals, groups, couples, and families
Assessment and instrument selection
Main concepts and techniques of brief therapy, motivational interviewing, stages of change, positive psychology, grief therapy, client resilience, and spirituality
Multicultural crisis counseling techniques centered on age, gender, sexual orientation, and ethnicity
Counselor self-care complete with case studies and examples
Ideal for all mental health professionals looking for guidance on best practices in crisis counseling,
Fundamentals of Crisis Counseling
is also suitable for training professionals and counseling students. The book imparts useful knowledge about little utilized crisis counseling abilities, preparing counselors at every stage to respond effectively to the immediate and lasting effects of crisis.
About the Author:
Geri Miller, PhD, Diplomate in Counseling Psychology, ABPP, is a Full Professor in the Department of Human Development and Psychological Counseling at Appalachian State University. She is a Disaster Mental Health Worker with the American Red Cross and has responded to local, state, and national disasters. She has been a CACREP Site Team Member since 1992. The author of two books, including Learning the Language of Addiction Counseling, Third Edition (published by Wiley), Dr. Miller was awarded the 2009 Ella Stephens Barrett Award for excellence in professional leadership, the most coveted honor bestowed by the North Carolina Counseling Association.