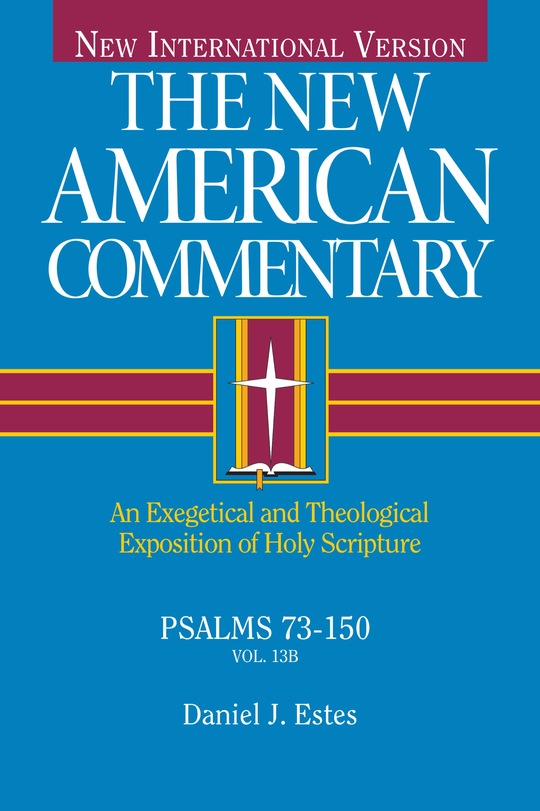 New American Commentary - Psalms 73–150
Volume 13
Product Details
The New American Commentary Series
In development for over a decade, The New American Commentary series is for those who have been seeking a commentary that honors the Scriptures, represents the finest in contemporary evangelical scholarship and lends itself to the practical work of preaching and teaching. This comprehensive series serves as a minister's friend and a Bible student's guide.
The New American Commentary is based on the inerrancy of Scripture, focuses on the intrinsic theological and exegetical concerns of each Biblical book, and engages the range of issues raised in contemporary Biblical scholarship. Drawing on the skills and insight of over forty Bible scholars, the New American Commentary brings together scholarship and piety to produce a tool that enhances and supports the life of the church.
Psalms 73-150
The beloved book of Psalms is the favorite of many Christians, who find there not only comfort, encouragement, and hope, but also the expression of their own voice in prayer. It has been described as the theology of the Old Testament in poetic form. Nevertheless, few of us are as comfortable with poetry as with prose—especially translated Hebrew poetry from the eastern Mediterranean over 2,000 years ago. So we welcome the expert guidance of Dr. Estes, whose exposition of this book not only informs our understanding but also ignites our passion for the God of Israel, who is the God of creation, of history, of redemption, and of the kingdom of Jesus Christ, our Savior.
About the Author:
Daniel J. Estes serves as Distinguished Professor of Old Testament at Cedarville University. He received his B.A. in Bible and English from Cedarville, his Th.M. in Old Testament exegesis from Dallas Theological Seminary, and his Ph.D. in biblical exegesis from Cambridge University. He has written several other Bible commentaries and works on the poetic books, as well as many articles on the Bible and theology. He has also served for ten years in pastoral ministry.
Endorsements
The book of Psalms occupies a special place in the minds and hearts of Christians. As Calvin said, the psalms are a "mirror of the soul," and, as such, they help us express our innermost thoughts and feelings to God. They also bring us into the very present of God. Daniel Estes has written a commentary on the book that is both scholarly and accessible. He has great insight into the form and meaning of the psalms. I recommend this commentary to all who want to plumb the depths of this rich collection of poetry.
Tremper Longman III, Distinguished Scholar and Professor Emeritus of Biblical Studies, Westmont College