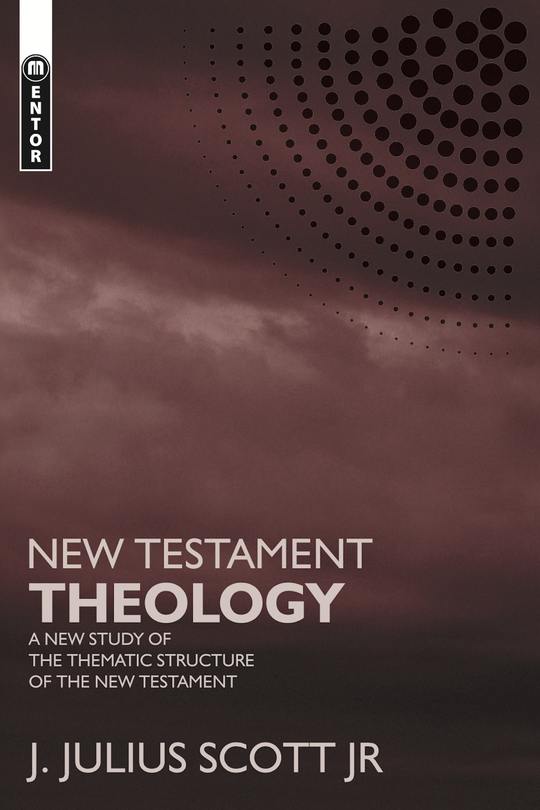 New Testament Theology
A New Study of the Thematic Structure of the New Testament
Product Details
Julius Scott has a passion for the New Testament but he thinks that most people read it without seeing half that is going on! He carefully unfolds 7 themes in the New Testament by answering these 7 questions.

1. Who is Jesus?

2. What must I do to be saved?

3. How should a Christian live?

4. What is the Church?

5. What is the church's relation to society?

6. How shall it end?

7. What does the New Testament teach us about God?

These are vital questions for all Christians, indeed the answers to them will inform and influence every aspect of our lives. Dr. Scott carefully brings together all the evidence from the New Testament to help us do just that.

If you intend to look at the New Testament as a collection of unconnected writings, or if you have doubts about it's role in guiding your life, then take this opportunity to get yourself informed!

About the Author:
James J. Scott Jr. is Emeritus Professor of Biblical and Historical Studies at Wheaton College Graduate School. His doctorate is from the University of Manchester where he studied under F. F. Bruce. He is ordained in the ministry of the Presbyterian Church in America.
Endorsements
This book is a labor of love—for the Scriptures, for readers, for learning, for teaching, and for God himself. The author takes up each topic in a wise, thorough, probing, and reverent manner. Readers will gain fresh insight into the history of New Testament times, the convictions of the biblical writers, and the implications of the age-old yet ever new Christian message for today. Readers will also glimpse the work of major New Testament scholars as their research has unfolded over recent decades. This is an excellent intermediate survey for college students, as well as for laypersons eager to move to new levels of biblical understanding.
Julius Scott's New Testament Themes is in fact a theology of the New Testament helpfully pitched at the level of the college student and general reader rather than the professional theologian and affords a detailed but readily readable and comprehensible topical exposition of New Testament teaching. Among its particular features I single out its careful treatment of the church's relation with and responsibility to society. Clearly and simply presented, it should attract a wide audience among Christians wanting a systematic guide to the main theological themes in the New Testament.